In a remarkable turn of events on "America's Got Talent," 11-year-old Madison Baez Taylor, also known as Maddie, transitioned from being a member of the audience to receiving the coveted Golden Buzzer. Maddie's astonishing journey began when she was covertly planted in the audience by the show's organizers, unbeknownst to the judges. During a commercial break, when the audience was asked if anyone could sing, Maddie seized the opportunity and delivered a soul-stirring rendition of "Amazing Grace."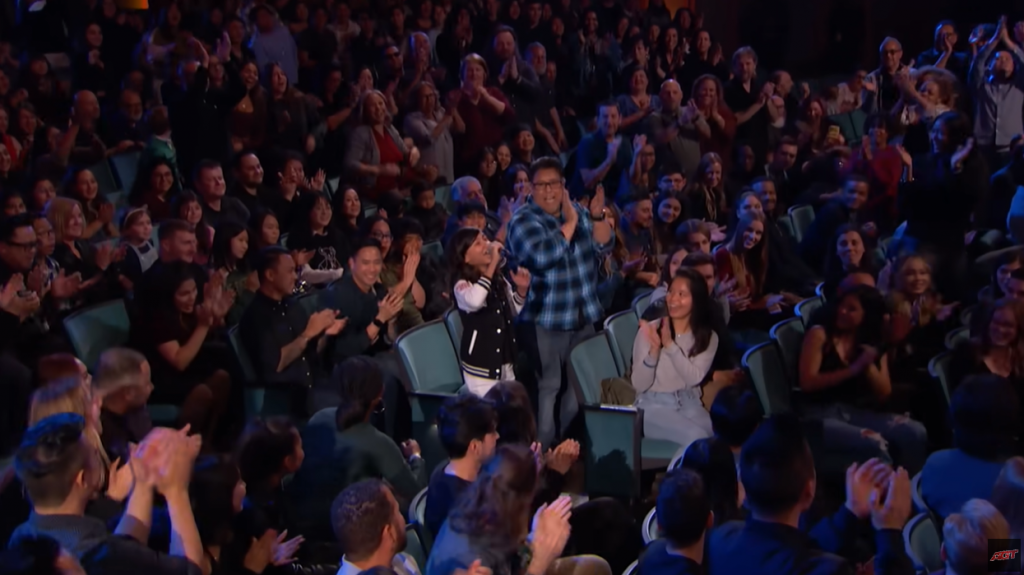 Maddie's performance immediately caught the attention of Howie Mandel, who turned his chair in astonishment, and Simon Cowell, who walked into the room to get a closer look at the young talent. The audience responded with an electrifying standing ovation, and Maddie wasted no time in making her way to the stage.
Cowell, visibly impressed by the unexpected discovery, expressed his surprise, saying, "We do ask people during the breaks if they'd like to sing a song, and I was literally just coming back in when I heard this voice, thinking, 'Who the hell is that?' And then I see this little thing in the audience, and it's you."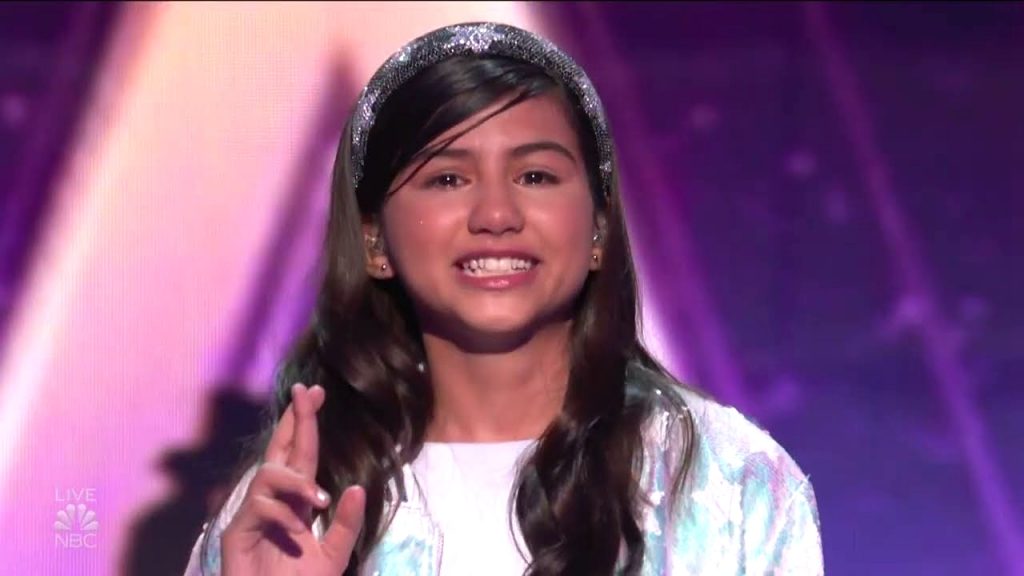 Overwhelmed with emotion, Maddie revealed her lifelong dream of appearing on the show, sharing, "I've been to many tapings, and ever since I was 4 years old, I would always try to sing during the commercial breaks. It's always been my dream to be on the show, and I'm finally here."
Cowell encouraged Maddie to sing once more, resulting in another thunderous standing ovation, with Maddie unable to contain her tears of joy.
In a heartwarming and unprecedented move, Howie Mandel was deeply moved by Maddie's heartfelt story and remarkable performance, and he seized the opportunity to hit the Golden Buzzer, showering Maddie with a cascade of golden confetti. This gesture signifies that Maddie will advance directly to the live shows, making her journey on "America's Got Talent" all the more extraordinary.