Little Sadie Raye has been a dancing queen since she was just one year old, and her moves have won the hearts of millions.
Her mother, Kaylan Theon, captured Sadie's love for dancing on video and created a montage of her grooving to different tunes in various rooms of their house.
The video went viral on Good Morning America and has since been viewed by over 9.4 million people. Watching Sadie dance is truly a delight, as she moves to the beat with unfiltered joy and contagious enthusiasm.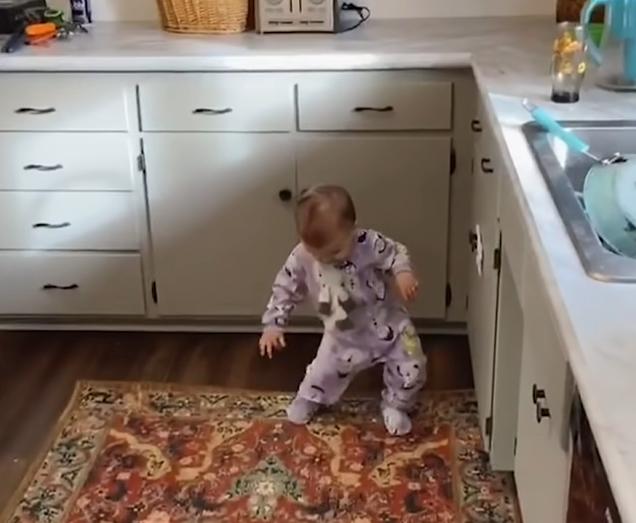 From wearing a snowman onesie and grooving to MC Hammer's "2 Legit 2 Quit" to wearing an animal print dress and dancing to "Be My Lover" by La Bouche, Sadie's moves are too precious to behold.
Her rhythm and happy expression are truly captivating, and it's no wonder why so many viewers keep coming back to watch her over and over again.
While it's true that most babies are prone to spontaneous dancing outbursts when music is played, Sadie's love for dancing is something truly special.
Even at such a young age, she has a natural talent for moving to the beat and bringing joy to everyone around her. Watching her dance is a reminder that sometimes, the simplest moments can bring the greatest joy.