T.P. Brown, Jr said, "My prayer this morning was for God to show up for me and put me in an impactful position to help other people," Brown said. "Not knowing the impact that He was going to put me in today." He prayed on Friday morning, not knowing that God was about to answer his prayers immediately. He wanted to be used mightily by God and to be able to help others.
Brown was used by God to apprehend a man who had stolen a car in Portland, Oregon. The entire incident was a parent's worst nightmare, as the suspect fled in the family's running car with the young boy still inside. The boy's father began chasing down the suspect in another vehicle, intentionally hitting it to bring it to a halt. He was said to have fought the accused.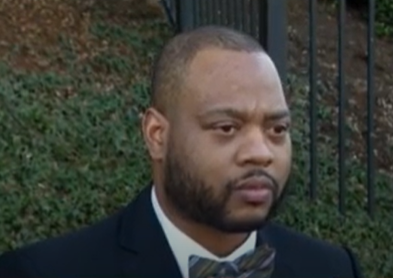 Brown, who was stopped at a red light at the time, heard about the incident and saw the suspect flee. He made the decision to join the investigation and assist in the capture of the criminal. "I noticed him crossing the road. I was well aware that this was a dead end. "The only way out was to climb or go through the fence," he explained. "I immediately floored it, pinned him against the fence. I asked him not to move until the police came here. At that point, he wanted to continue to climb the fence."
He exited his vehicle and took the man into custody until the authorities arrived. Others assisted him, including an Amazon delivery man who was able to pin the suspect down until the cops arrived. Brown praises God that everything went smoothly and that the situation was under control. "We could be looking for a missing child right now," he said. "I don't consider myself a hero, just another citizen called to do it at that moment and that time."
None of the people involved in the incident were hurt, including the young boy, and Brown plans to meet up with the family soon. We thank God for putting Brown in the right place at the right time, and for saving a precious child's life.
In these difficult times, it is easy to dismiss things that happen around us and just mind our own business. But those who follow Christ know that we should sacrifice our lives for others. We are called to serve others even if it means to lay down our lives for others.
We can do these because our Lord has given us an example. However, we don't need to do anything as drastic as what Brown did. Serving one another and sharing the love of Christ to others can have a significant impact on them especially to unbelievers. We must do our best to show the love of God to them through words and actions.
Mark 16:15-16 "He said to them, "Go into all the world and preach the gospel to all creation. Whoever believes and is baptized will be saved, but whoever does not believe will be condemned."