It is a peculiar sight to see a person who has a house yet they would rather live in their car. This was the sight that Justin Hernandez saw with his neighbor, Theresa Hernandez.
Justin had just moved into the neighborhood a month ago when he noticed that Theresa had been going to the car every night with her two dogs to sleep. He said, "It broke my heart. A 71-year-old woman sitting out here in 110 degree weather isn't alright. If she were my own grandmother or mom, I wouldn't want her to live in such conditions. so I had to do something to help get her back into her home."
When he went up to her to ask why she would rather sleep in the car and not in her house, Theresa took him for a trip inside her house. What he saw explained a lot. The house was littered from top to bottom. There was trash all over the place and dog feces as well. The yard was also filled with garbage.
According to Theresa, this was not always what it was. Her house was in normal condition before her husband died several years ago. But when he passed away, she could not keep up with cleaning the house.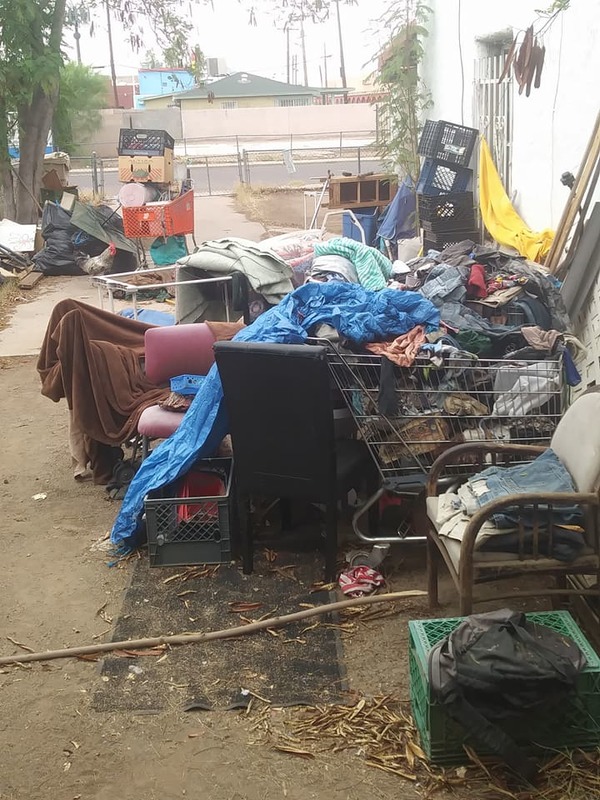 Justin started a Facebook page to gather neighbors who were willing to help the 71-year old lady. After a few days, people started to show up to help clean up Theresa's house. There were those who cannot go to the house so they donated money to the cause instead. Plumbers and electricians also came to offer their services free of charge.
Theresa, being very grateful said that she wouldn't know what to do without the help of all the people who came. "I don't believe we're going to have it done right away, it's going to be a process. It's going to be a long process, but at least we all got together and everyone's trying to help Miss Theresa get back into her home," Justin said.
One of the people who saw the act of kindness Justin showed to the elderly lady said, "That guy is amazing to go out of his way and all others to help this poor lady. God bless him for the beautiful heart of someone like him. We need more people like him with more positives than negatives."
Indeed, we pray that more people like Justin and those kindhearted strangers who went out of their way to help Theresa will be blessed. They are the type of people who make the world a better place. If you have been inspired and encouraged by this story, do something for your neighbor today.
For we know that God honors good works done to our neighbors. It is not about the size of the act of kindness, it is about the intention and who we want to glorify. Find someone to encourage today and take time to pray for them as well because prayer works wonders for everyone.