An Uber driver came to the rescue, according to a family, bringing home a 79-year-old man with dementia who had been missing for more than 24 hours when he simply showed up on the doorstep. They said they wanted to thank the person who assisted their loved one in returning home, but they don't know who that person is or where they can find them.
"I just want to know where she is, who she is. I want to hug her. I want to thank her because she brought him home," said Estela Bueno, the daughter of the 79-year old man with dementia. She was still overcome with emotion days after being reunited with her father-in-law, Juaquin Lopez.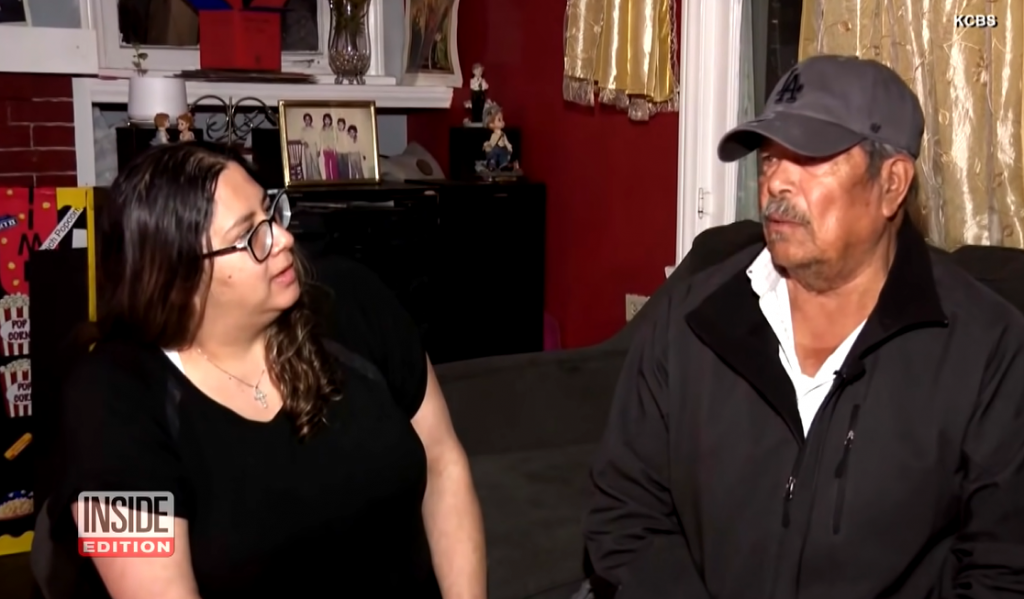 "We were afraid maybe somebody could jump him, you know, take his money away or you know…and he doesn't know what's going on," Bueno said. "We were all driving until four o'clock in the morning. Our family tried to come home and go to sleep. I couldn't because everybody just kept on calling me."
Bueno posted on Facebook. "He is wearing pink shirt and blk pant and hat. He's name is Joaquin Lopez 79 yrs old and had dementia. Last seen on Western and Beverly. Height is 5'10."
Then, the next day, more than 24 hours later, Lopez showed up back at home. "My mother-in-law walks out and she sees him outside standing," Bueno said. Lopez was picked up by a driver with Uber in Culver City, nearly 7 miles away. "I hugged the lady. I hugged her and I asked her if she knew who the lady was and she didn't know. She just told me that she was Asian and that she had paid for it and to just make sure that this was the place where he lived."
The Uber driver was able to take Lopez back to his home by looking at his IDs. However, it is still unknown how he got nearly 7 miles away from his house and who the woman was who assisted in getting him back.
"I mean, we keep on questioning him, asking him, but he doesn't remember. We asked him if he maybe slept somewhere and he said he slept in some bushes, but we don't know," his daughter-in-law said.
"God had placed her there to bring him home because who knows where he would've ended, and there's good people out there that do good things," Bueno said of the Uber driver.
The family stated that they are now accompanying Lopez whenever he goes for a walk, and they have also placed a small air-tag on his belt so that if he goes missing again, they will be able to track him much more easily.
God will bring people in your life that will change the way you view it. Ultimately, He leads us back to Him, to acknowledge and see that He cares for us. The story of the Good Samaritan goes well beyond what the usual lesson it tells, of the saving work of Christ. He went out of his way to save us and to take us to the Father in Heaven.