Despite what was arguably Oscar Tshiebwe's best game of his career, No. 6 Kentucky fell 75-73 on the road to No. 18 Arkansas on Saturday. Tshiebwe matched his career high with 30 points and 18 rebounds, extending his lead as the nation's best rebounder (15.3 per game).
The 22-year-old junior from the Democratic Republic of the Congo took the stage at Broadway Baptist Church in Lexington, Kentucky, a day after returning home from the heartbreaking loss at Arkansas, to share about his faith in Christ. One of the leading candidates for national player of the year shared a message from Daniel 3 in the Bible while wearing a hoodie that read "Seek Jesus."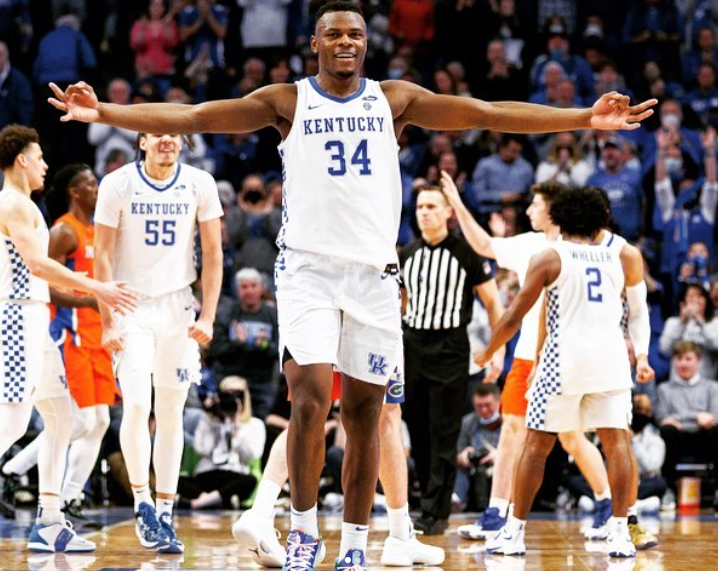 He shared, "We don't need to fight for eternal life with God. It is a free gift from Christ. We already believe. Lots of people say you have to do this or you have to do this to enter the Kingdom of God — no. We just need to believe and trust in God. We have to surrender ourselves to God. We have to obey His Word." Tshiebwe, who transferred from West Virginia and is in his first season with Kentucky, frequently talks about his faith.
Tshiebwe recently expressed his faith in God while discussing his mother, whom he is attempting to bring to the United States, and his decision to relocate to Kentucky. "Being in this place is a blessing for me," he said last April. "It takes hard work and faith in God because the best gifts are always from God."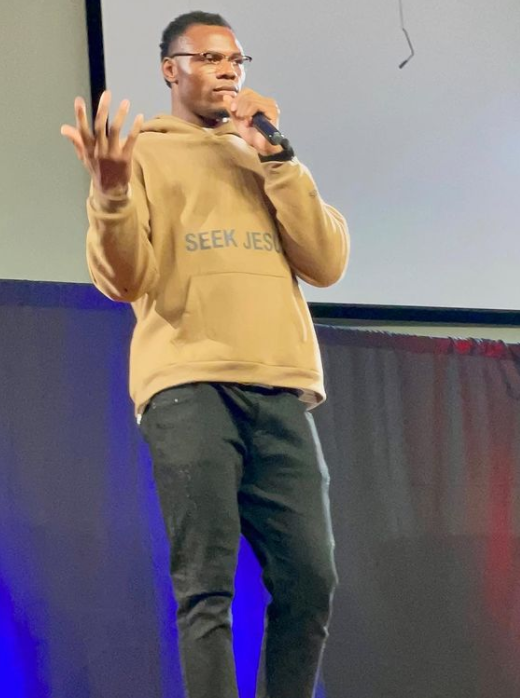 Sherry Lyons, the children's ministry and preschool director at Broadway Baptist Church, had an idea. Broadway Baptist Church pastor Daniel Ausbun reached out to the Kentucky big man, who is from the Democratic Republic of the Congo, on social media. Tshiebwe was intrigued, but he pointed out how hectic the schedule of a UK player can be. Ausbun made the decision not to promote a Tshiebwe appearance.
Then, last weekend, Ausbun's phone rang during Sunday School. Tshiebwe had called. However, because the pastor did not recognize the number, he did not respond. The UK player then texted to say he'd be there for the African Worship Service trial run that evening.
"This scripture always motivates me …," Tshiebwe told the audience. "From where I come from to what I am today, I have not done anything on my own. "I had nobody," he said. Those around him were not encouraging. "You'll never be good," he said he was told. "You'll never be a college student. You'll never play college basketball. But the scripture says everything is possible to those who trust in God."
"He's genuinely a godly man," pastor Ausbun said. "I sat in the front pew with him. He didn't play on his phone. A lot of times, the guest preacher, they're busy doing other things. He was engaged. He was saying, amen. He was paying attention. He is the real deal."
"He asked me all about my call to preach," pastor Ausbun said. "He seemed very interested in what it takes to be a preacher. He told me he had that calling in life."