On a sunny Sunday afternoon in May 2020, Becca Hampton and her friends were enjoying their time in the backyard with her 15-month-old son Reggie. However, their peaceful afternoon was interrupted when Reggie managed to make his way through a makeshift gate and headed towards a nearby canal. Fortunately, teenager Ryley Ferguson was in the area and came to the rescue before the little one could get hurt.
Ferguson was walking his dogs when he saw Reggie walk towards the canal and heard him fall in. Without hesitation, he immediately jumped in to help. However, he soon realized that he couldn't make it out while carrying Reggie, so he started shouting for help. Luckily, his cries were heard and additional help arrived on the scene to pull both Reggie and Ferguson out of the canal.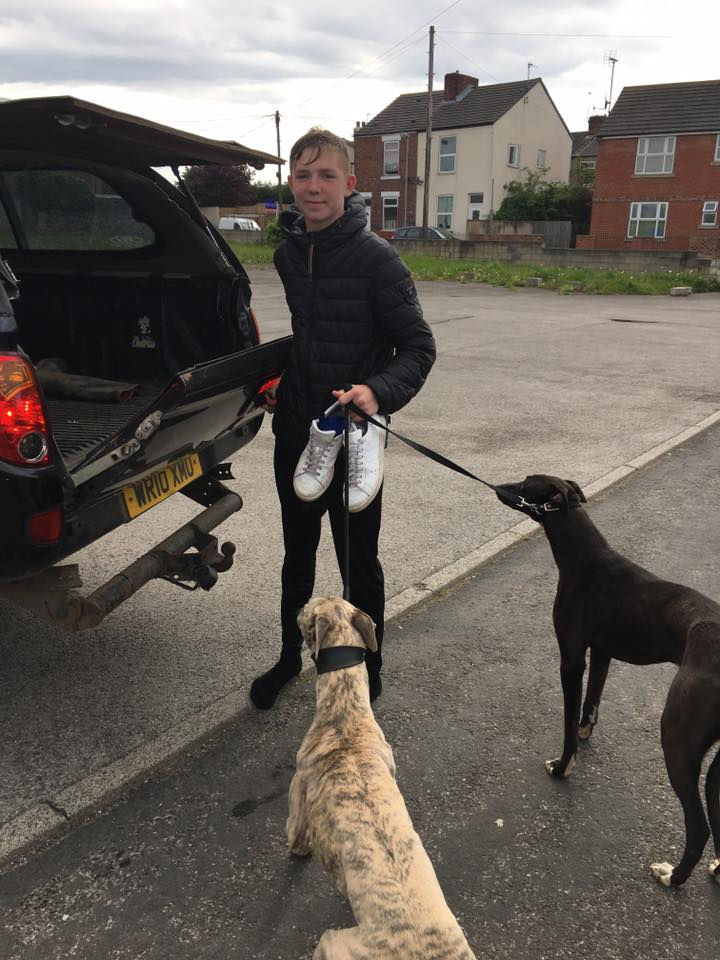 Reggie's mother, Becca Hampton, is immensely grateful for Ferguson's bravery in saving her son's life. She has kept in contact with him since the incident and has expressed her gratitude for his actions. Speaking to apost.com, she said, "I can't thank him enough." She added, "That's when my world stopped," when she saw her neighbors running towards the canal.
Ferguson's actions have not gone unnoticed by the local community. Susan Dann, a Knottingley resident, took to Facebook to commend him for his brave actions. She wrote, "Knottingley has a new hero. Ryley Ferguson from The Ridgeway," and went on to describe how he immediately jumped in and swam across the canal to save Reggie's life. Even local councilor Tom Gordon caught wind of Ferguson's actions and praised him for his heroic actions. He said, "Our town is extremely fortunate to have a lad like Ryley. He's a hero and he deserves to be recognized as such."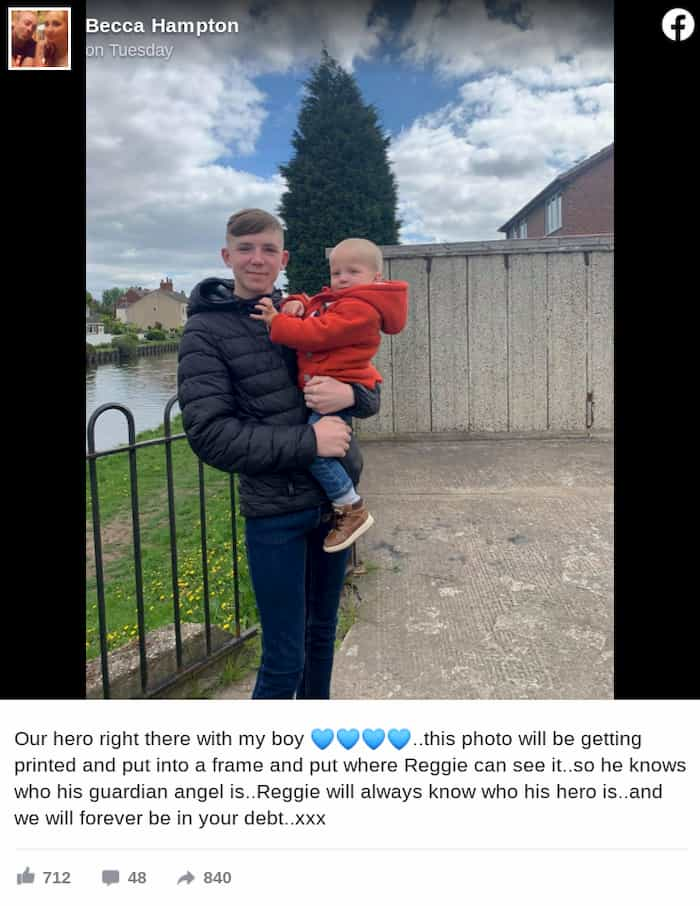 Ferguson's parents, Amy and Michael, are also incredibly proud of their son's actions. His mother told the Yorkshire Post, "He was brilliant, he wasn't strong enough to help the kid out of the canal, and he was holding him above water for some time so it's lucky people came to help." His father added to BBC, "If he had been seconds later, that kid would have drowned and no one would have known where he went. He must have had somebody watching over him."
Ryley Ferguson's quick thinking and bravery saved the life of a 15-month-old toddler who had fallen into a nearby canal. His actions have been recognized and praised by the local community and the toddler's mother. His parents are also incredibly proud of his actions. He truly is a hero and deserves recognition for his actions.