Fortnite, the multiplayer video game, has become a global phenomenon, with players performing cool dance moves during the game like the floss, jubilation, and orange justice.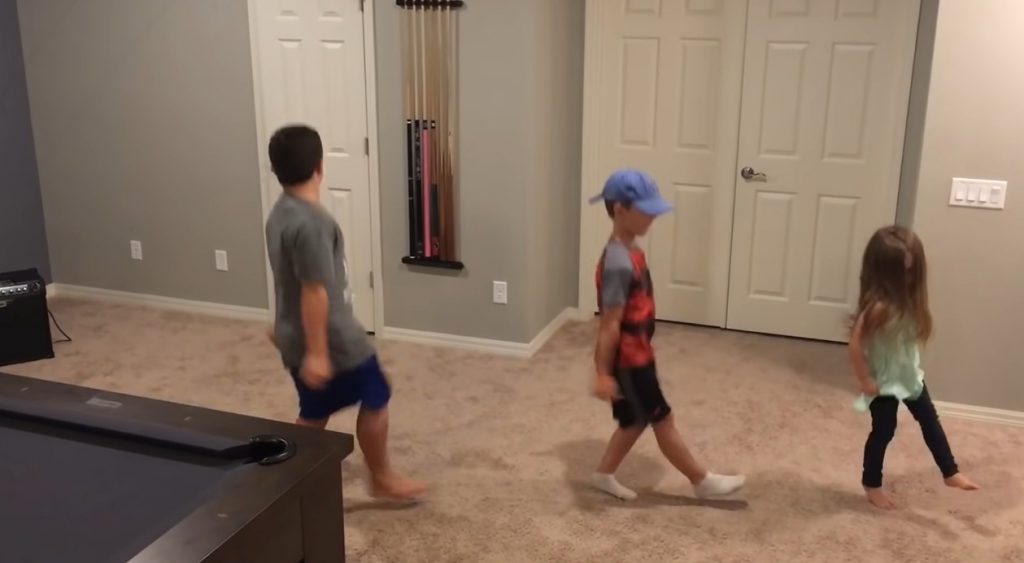 A little girl learned some of these moves from watching her big brothers play the game and busted them out while listening to "Powerglide" in her basement. The adorable dance routine was being taped by her mom when her three big brothers jumped in and showed them that Fortnite taught them how to dance too!
The video has become so popular that there are even dance challenges on the internet encouraging fans to get up and move. This move called the "shoo" in Fortnite has become an internet sensation, with viewers laughing and trying the moves out themselves. So, if you have any Fortnite fans in your life, ask them to show you some moves!