The pandemic has been very thought of by many people. This is why those who have work cherish the opportunity to make a living amidst the lockdowns and strict restrictions. Some are so grateful that they do not worry about giving something personal to those whom they see are in need.
Such is the story of the Popeyes restaurant manager in Little Rock when he saw a homeless woman. This act of kindness was witnessed by customer, Shelly Henard. At the actual moment of the kindness of the man to the homeless woman, Henard said, "It was amazing. I will never forget it."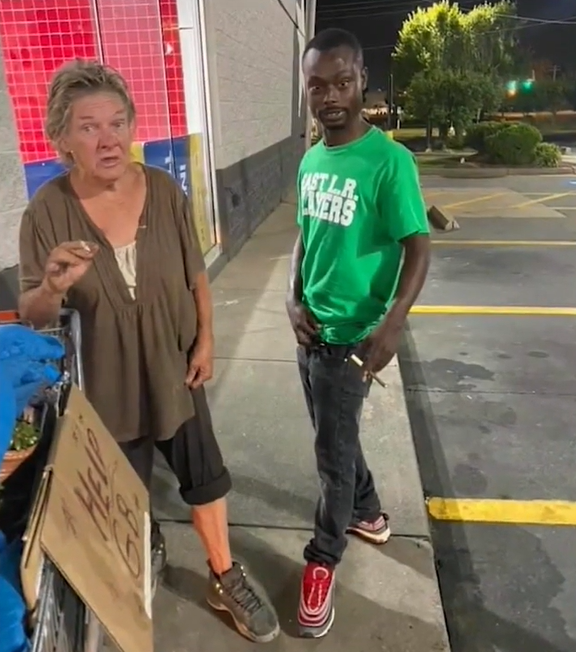 Henard added that she went to Popeyes to buy food. Then she saw a homeless woman in the parking garage and also saw the manager approaching the woman. Henard thought that the manager would tell the homeless person to leave the property.
But to her surprise, Mikel WIlliams, the manager, gave the woman some food. It caught Henard off guard. What even surprised her was when she saw Williams take off the shoes of his feet. "I saw him take his very own shoes off and give them to her and he was standing there in his socks," she said.
Henard asked Williams when she got a chance to talk to him, "I said what are you going to do for shoes and he said well I have some old ones in my car and I said why didn't you give her those and he said because she needs them more than I do."
Moved by the act of Williams, Henard took his photo and shared what he did on social media. People were also touched by the act of kindness that they shared the photo a couple of thousand times.
When asked why he did what he did, Williams humbly stated, "It's just normal. We do stuff like that all the time. It's not for recognition or to get something out of it. It's just normal."
To pay back Williams for his kindness, Henard raised a few hundred dollars to buy him a phone. She said that his phone had been stolen. People pitched in and they were able to gather $500 which they gave to Williams at the Popeyes he was working in.
Williams was lost for words but he said a heartfelt thank you for the generosity of the people.
According to other workers at Popeyes, Williams was a great worker and was always helping others to the best of his ability.
Much like the parable of the good Samaritan, we do not have to be picky in whom we should help. What is important is that we recognize the need and do our best to make life better for others. God is pleased with kindness and for generosity towards other people.
The Bible also teaches us to help those who cannot give back to what we have given to them because that way, it will be God himself who will give us the reward in due time.