Texas-native Justin Rozier, 15, never experienced having a father all his life. When he turned nine months old, his father, Army Lt. Jonathan Rozier, died in combat. The soldier died on July 19, 2003, while fighting in Iraq.
His death left his wife, Jessica Johns, widowed and a single parent in raising their son. John's finances did not turn out well when his spouse died, and thus she had to sell his 1999 Toyota Celica convertible back to its dealer after his death.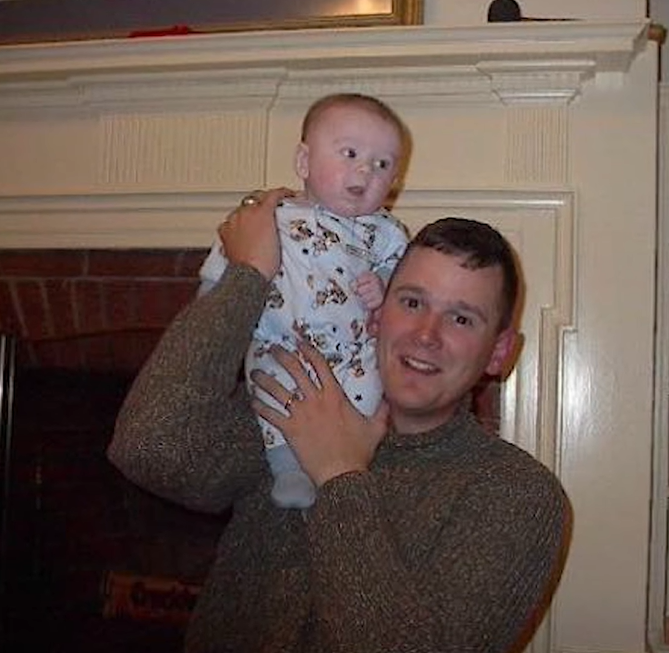 In an interview, she said that selling it would spare her from paying for a vehicle that she did not use. It was just in her driveway with no driver using it.
Time passed for Jessica and her son Jonathan when she came across the vehicle's registration while cleaning stuff in her drawer one day. A decade later, the vehicle's registration brought back fond memories of Jonathan loving the car.
Jessica suddenly came up with an idea. As Justin was about to get his driver's license, Jessica was thinking of surprising the boy with a meaningful gift–to give his late dad's car as a birthday present.
But first, she had to find the car. She posted a message about her search on Facebook asking netizens to help her find the vehicle.
"Can someone please help me find this car?" she wrote while posting the car's registration number and photo.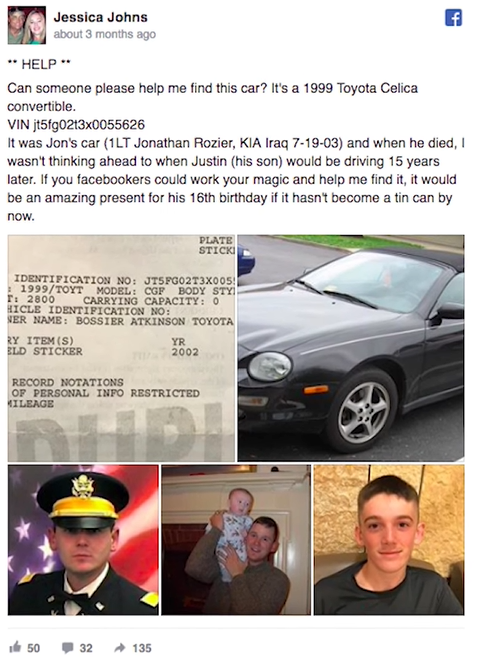 Her efforts were rewarded. The post reached Jorge Cruz of Utah, the car's current owner. Finding the vehicle online that quickly was such a pleasant surprise for Jessica.
After a brief conversation, Jorge quickly acquiesced to Jessica's request to return the car to the Johns' in time for Justin's 16th birthday.
"I think that your son will get more enjoyment out of having his dad's car than I would," Jorge said.
Jessica returned Jorge's generosity with sweet words of thanks on Facebook. "We are so grateful to him for his part in this. Without him this may not have ever happened," she wrote.
Meanwhile, to Jessica's utter surprise, she was not alone in her mission to get the car back. A Utah-based group called Follow The Flag saw her post online and decided to help her out financially.
Through a GoFundMe page, the group raised money to pay for the car and get it perfect for Justin's birthday celebration.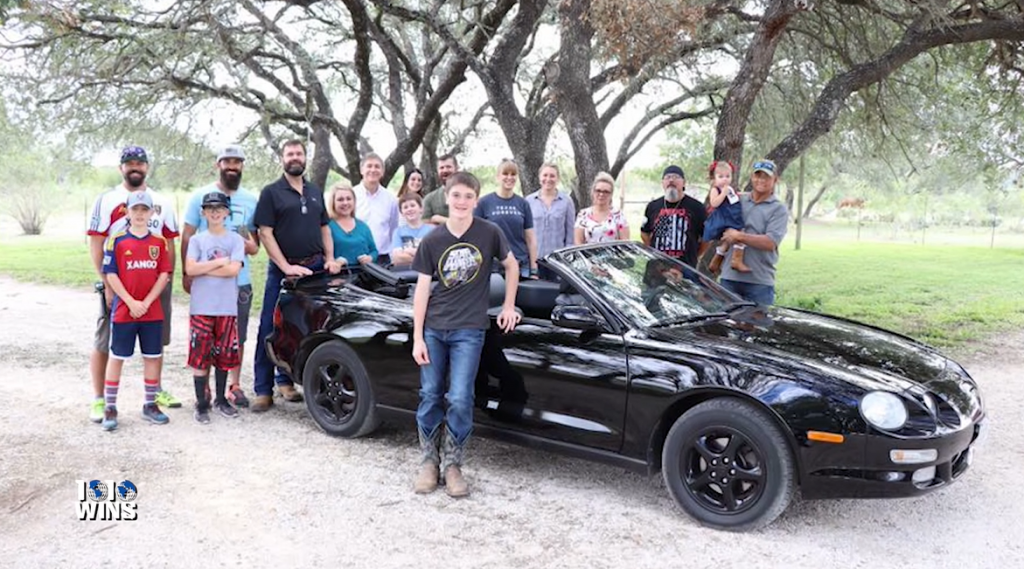 It was the most unforgettable birthday for Justin. Members of Follow The Flag delivered the refurbished vehicle and gave it to him as a gift.
"I started getting emotional because I never saw John drive that car home. I was waiting for…it to click that's Dad's car. He starts looking at it, gets in. He looks so much like his dad," Jessica said.