It was the first day of school for four-year-old Wisconsin kid Axel Johnson. Initially, he was happy and excited about the idea of going to kindergarten, but his mood changed when he saw the approaching yellow school bus.
His mom, Amy Johnson, wanted to immortalize the moment and captured so many photos of the kid on his first day at 4K, a pre-kindergarten institution that accepts four-year-old kids and below.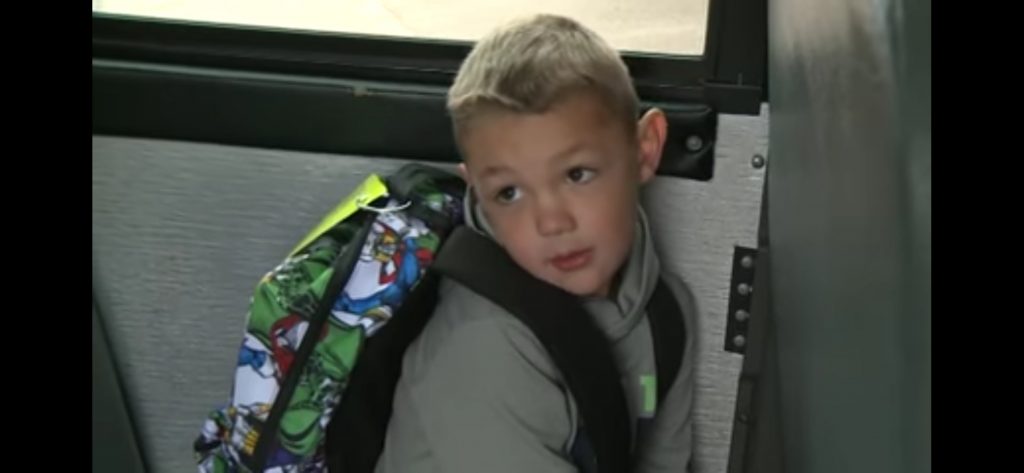 Just the sight of the approaching bus affected him considerably. He felt anxious and started to cry. He did not want to go alone anymore and wanted his mom to come with him to school.
"He was super excited to go, but when the bus came around corner he was really quiet. The bus opened the door and I looked at him and he started crying," Amy shared.
Amy tried to calm down Axel and lifted him on the school bus. He mellowed down as his mom Amy got on the bus with him. However, his meltdown started all over again when it was her time to leave.
The meltdown continued and caught the attention of bus driver Isabel Lane. She took pity on the four-year-old experiencing his first-day jitters. Thus, she held out her hand to him a gesture to appease his anxiety.
"She had set him down in the seat and he kept trying to grab for her as she was trying to get off the bus so I just stuck my hand behind the seat," the bus driver said.
It was a sweet moment when Isabel Lane grabbed the kid's hand while in her driver's seat. Amy did not waste any second, took a photo of the incident, and posted the story on Facebook.
The photo went famous as it melted the hearts of social media users. It did not take long to reach the Augusta Police Department, with its members praising Lane for going the extra mile to alleviate the kid's meltdown.
"This is one of our wonderful bus drivers, Miss Lane, holding the hand of a scared little one on his first day of school! The compassion we see every day in our teachers, bus drivers, custodians, administration, food service staff, and paraprofessionals is truly admirable," the police department captioned the photo.
Karen Clark, an employee of Augusta School District, also posted the story on their wall and expressed how proud they were of Isabel Lane.
Other parents chimed in and joined the conversation showering the bus driver with praises.