Brynjar Karl Birgisson, a 17-year-old from Reykjavik, Iceland, has built the world's largest Lego replica of the Titanic. Brynjar first became obsessed with Lego sculptures when he was just 6 or 7 years old on a trip to Legoland in Billund, Denmark.
Over the next few years, Brynjar, who has autism, brainstormed ideas for his Lego projects until he finally settled on the Titanic. It took him over 700 hours over 11 months to complete the sculpture, which is 26 feet long and 5 feet tall and made with 56,000 Lego bricks.
Brynjar explained that he remembers playing with Legos for hours when he was 5, and that his interest in building a real-world scale model of something started after visiting Legoland. "I sometimes built from instructions, and sometimes, I used my own imagination," he said.
"When I traveled with my mom to Legoland in Denmark and saw for the first time all the amazing big models of famous houses and planes, locations, and ships, I probably then started to think about making my own Lego model. By the time I was 10, I started to think about building the Lego Titanic model in a Lego man size,"
Brynjar had the help of his grandfather Ogmundsson, an engineer, and mother Bjarney Ludviksdottir, to figure out how many Lego bricks would be needed to create the model. Ogmundsson scaled down the original blueprint of the Titanic to Lego size, while Ludviksdottir served as his cheerleader. "If she had not supported my dream project, it would have never been a reality," said Brynjar. Thanks to donations from family and friends, they were able to buy the 56,000 Lego bricks required for the project.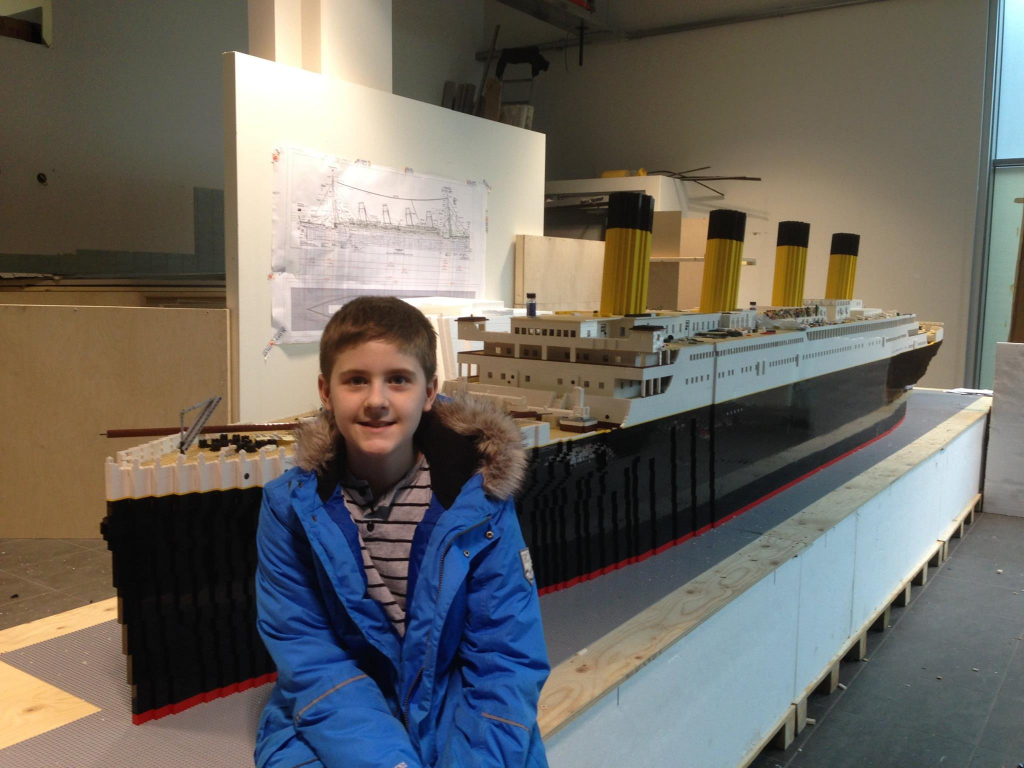 Brynjar credits his time working on the sculpture for helping him embrace his autism. He revealed that he used to be unhappy and lonely before the project as he had difficulty communicating and it was through his impressive creation that he gained confidence.
"When I started the building process, I had a person helping me in school in every step that I took, but today, I'm studying without any support. My grades have risen, and my classmates consider me as their peer. I have had the opportunity to travel and explore and meet wonderful people," he said, ""Dreams keep us going. That is something nobody can take away from us. It's something good to have when you are feeling a little bit stuck or sad. You can always dream.""
Ludviksdottir explained that she felt totally blind about Brynjar's future when she started raising him as she worried about the obstacles that many children on the autism spectrum have to overcome. "When your child comes to you with an interesting big crazy dream, mission, or goal, he or she would like to reach and needs your help. Listen carefully and make an attempt to find ways to support the child to reach that goal. It might be the best investment you ever make for your kid." she said.