Ivan Crisostomo was on his way to deliver mail in the Sacramento area, it felt like any other ordinary day to him. He had no idea he was about to become a hero that day! Crystal Allen, an escaped human trafficking victim, was hiding behind a bush on someone's front lawn when he noticed her.
While walking, Ivan said he could hear her crying, which struck him as strange. He looked around and saw the girl crying and hiding behind a bush. Ivan thought that this had to be something of an emergency. This was because the girl was shaking and seemed like someone who was afraid of her own shadow.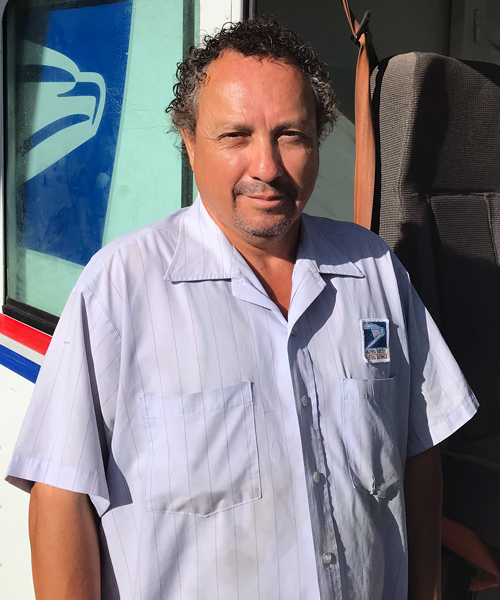 "I just cried all the time and prayed that I'd get to see my mom again," the victim, Crystal Allen recounted. When Ivan inquired as to what was wrong, she gave him a terrifying response. "They were putting things in me," Crystal cried, "They were injecting things into my body! They're on their way to get me." Crystal had been held in captivity for three months. She was drugged and abused by someone she thought to be her friend.
Crystal escaped her captors by jumping out of their car. Crystal said she heard her captors talking about a different crime. Before going out, she said she grabbed the trafficker's phone so that she could call her mother. When she got out, she ran for her life.
"Terror … She was frantic … I didn't know what was going on," Stacey Ohman, Crystal's mother said. "I couldn't even talk to her, she was so upset and that's when I told her she had to reach out to someone for safety and she gave the phone to Ivan and he instantly kicked into gear and told me he'd save my daughter."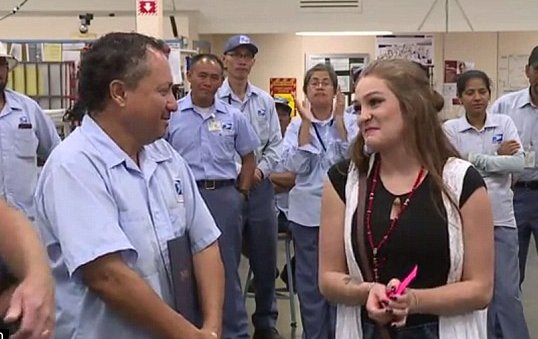 Ivan stayed with the distraught girl until the police came. Crystal said that she was terrified that her captors would find her and take her back. But authorities came and took her to be reunited with family.
According to Dep. Latoya Buford from the Sacramento Co. Sheriff's Department, the area where she was found was a notoriously high-crime area with lots of criminal activities including drugs, prostitution, and gangs. So when Ivan stayed with the victim until the police response gave Crystal the assurance, safety and comfort she needed at the time.
Ivan stepped up when a lot of other people would have driven past the road. He made a huge and positive impact on the young lady. According to Ivan, he was happy to have helped Crystal and he knows that she has a wonderful future ahead of her.
Helping others is a way for us to make life a lot better wherever we are. We are called to love others and even sacrifice for the sake of others. As the Bible teaches us, let us value others in the same way or even better than ourselves.
While we may not receive anything immediately from what we have done for others, our Father in Heaven knows our deeds and will reward us accordingly. Do not stop doing good for others!