Jayne Burns, a remarkable woman, celebrated her 101st birthday in July 2023, captivating the awe of many. Her century-long journey has woven through hardships and historic moments, rendering her life a living tapestry of experiences.
In an August 2023 report by Today, it was revealed that Burns had no intention of retiring, embodying a spirit that defies age. For a quarter-century, she has been an active part-time fabric cutter at a Joann store in Mason, Ohio, where she continues to engage with her work and colleagues. The year of her birth, 1922, seems distant to her, as she asserts, "I really don't notice that I'm any older."
What distinguishes Burns further is her self-reliance. She remains a driver, commuting to her job, sometimes embarking on a 20-minute journey to reach her workplace. Despite her age, she maintains an impressive work ethic, dedicating three days a week to her duties, typically from 9 a.m. to 5 p.m.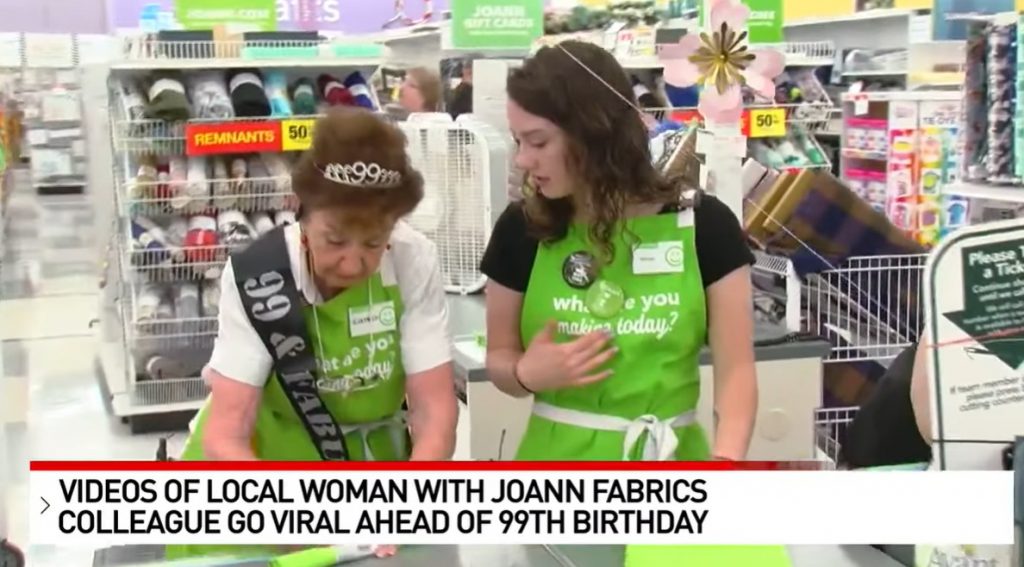 Burns' proficiency on the job endures. While she acknowledges the limitations brought about by arthritis in her hands and knees, her eyesight remains sharp, and she adeptly handles fabrics, barring the heavier vinyl ones. The origins of her employment are familial, with her daughter introducing her to the store manager in 1990. Her affinity for fabrics and the offered opportunity led to a fulfilling professional journey.
Celebrating her 100th birthday in 2022, Burns shared a TikTok video where she cherished her children as the highlight of her life. Despite her playful claim that the fountain of youth is in St. Augustine, Florida, her longevity seems unrelated to genetics; her parents both passed relatively young. Speculating on her own longevity, Burns remains uncertain, though she highlights her enduring routines.
Notably, her dietary habits emphasize moderation rather than restraint, enjoying indulgent favorites such as bacon, butter, and sweets. Staying active emerges as her mantra, advising against sedentary lifestyles, affirming, "You've got to keep moving and not sit around the house all day."
Burns' wisdom extends to skincare, advocating for regular moisturization and makeup application. Above all, she credits social bonds and staying engaged for her long, fulfilling life. In her words, "It's important to find people who are friendly and kind," and the bustling rhythm of work, she believes, has been instrumental in her lasting vitality.