A remarkable opera performance by a 13-year-old named Malakai Bayoh left the audience and judges in awe on Britain's Got Talent, earning him a coveted Golden Buzzer. Defying stereotypes about young people's abilities, Malakai, hailing from London, displayed exceptional talent that surpassed all expectations.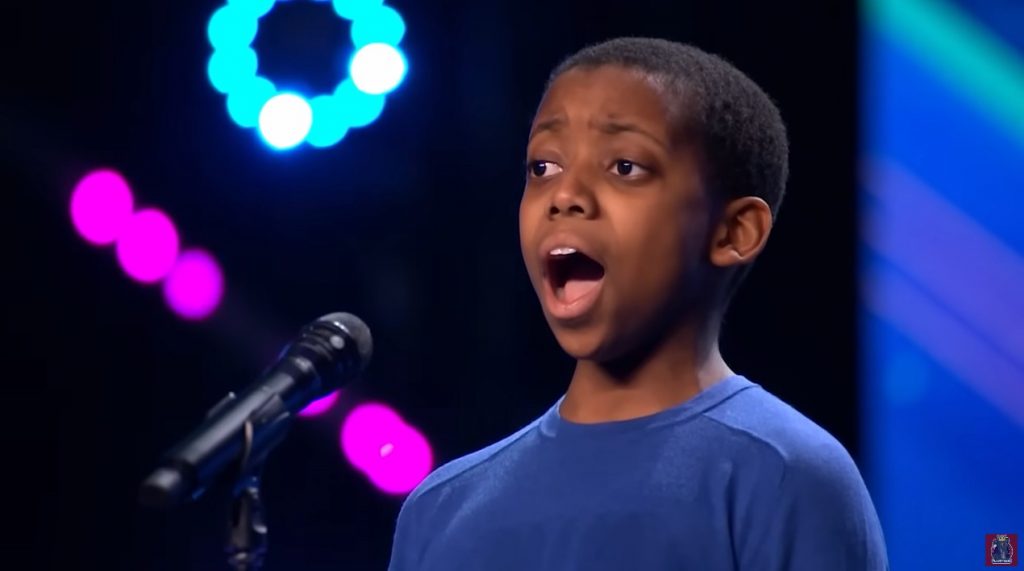 In a YouTube clip capturing the moment, Malakai confidently took the stage, charming the judges with his witty and concise responses. Expressing his ambition to pursue singing as a full-time career, the young prodigy announced that he would be performing a song. As the music started, Malakai unleashed his powerful vocals, leaving everyone astonished. The sheer brilliance of his voice visibly stunned Simon Cowell, whose eyes widened in amazement.
To hear such a mature and captivating voice from someone so young was truly astounding. Malakai's performance moved people to tears, with one judge's eyes welling up and audience members wiping away their emotions.
The young talent's angelic voice was simply incomprehensible. Simon, struggling to find words to describe the performance, succinctly stated, "Malakai, there's only one word I could use to describe that: golden." With that, he emphatically pressed the Golden Buzzer, showering the stage with gold confetti.
Overwhelmed by the moment, Malakai attempted to catch pieces of falling paper, embracing the celebration. He then joyfully made snow angels amidst the confetti, capturing the pure elation of the moment.
Simon joined Malakai on stage, embracing him tightly and lavishing him with praise. "Seriously, seriously good," Simon expressed, "One of the best voices that I've ever heard for someone your age. This is amazing!"
Having initially found his passion for music within the walls of St. George's Cathedral, the teenager's musical journey began. Reflecting on his early experiences, he revealed, "When I was 7 years old, my mum insisted that I join the local choir. That opened the door for me to participate in various operas, concerts, and more during my secondary school years." Fueled by these opportunities, he now aspires to pursue a career as an opera singer in the future.
Malakai's awe-inspiring talent and well-deserved recognition through the Golden Buzzer serve as a testament to the extraordinary abilities young individuals can possess. His remarkable performance on the show will be remembered as a shining example of the power and beauty of music.