Simple acts of kindness go a long way. If you do kind things to others, the Universe will reward you in thousandfolds.
Filling station attendant Nkosikho Mbele was on duty on a sunny spring morning when he showed acts of kindness towards a random customer who claimed to have left her card at home. The results of his good deed will surprise you!
Monet van Deventer, a resident of Cape Town, South Africa, was driving home from Somerset West. Along the way, she realized that she was running out of gas. She stopped at a nearby gas station for refueling.
She asked Mbele, the gas attendant, to wash her windows to get her wallet ready. However, she was disappointed upon realizing that she left her card and thus could not pay for fuel.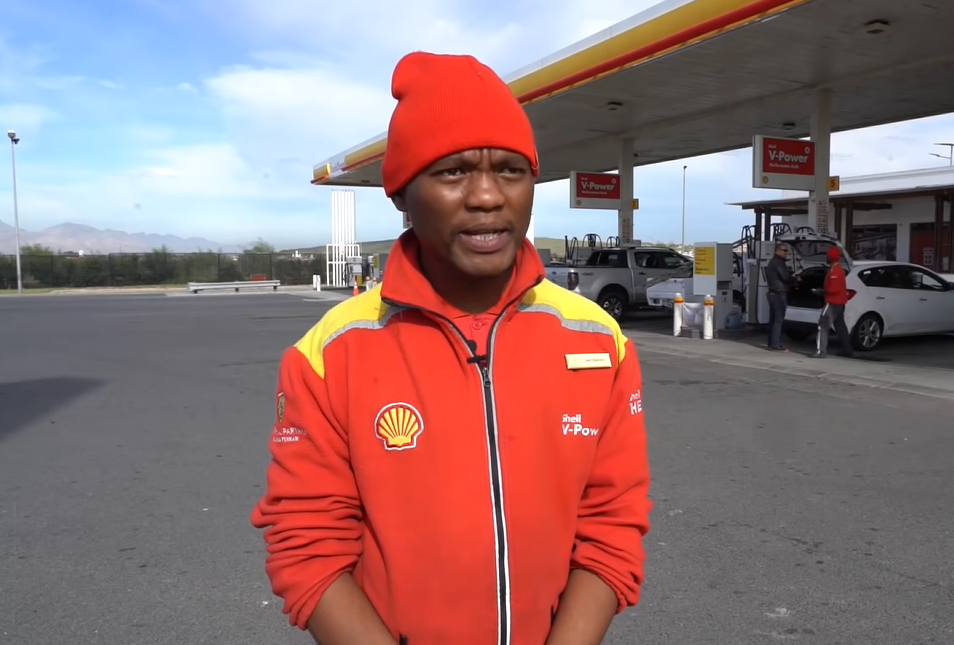 Despite the glaring red gas-empty sign in her fuel gauge, she decided to leave even if this would put her at risk on the N2 highway later on. Mbele sensed the possible risk she may encounter on the road thus, offered to pay for her gas.
Many gas stations have generous offers to customers just to gain their trust and loyalty. At first, van Deventer thought this was one of those business schemes.
However, Mbele proved her wrong and withdrew an R100-bill (US$6,77) from his bank card to pay for the customer's gas.
The 28-year old gas attendant did not hesitate to help his customer. There was just one simple request he was hoping she would do in the future: She would repay him the next time she passed by or purchased gas from the gas station.
Monet van Deventer left the gas station in disbelief. A gas attendant who she barely knew helped her without expecting much. She was so touched and thought to do something to return the favor.
These days, the Internet is hungry for inspirational stories that remind them of good values that the world still has. Van Deventer then shared her story on Facebook about Mbele's kindness. And as expected, the world was receptive to it.
She then set up an online fundraising activity for the kind gas attendant where people can donate money.
Netizens admired the gas attendant's random acts of kindness, and outpouring donations came in. In the end, the fundraising initiative gathered $94,000 (GHS 566,843.22)! This is an enormous amount that Nkosikho Mbele can enjoy, like receiving a salary worth eight years!
Acts 20:35 It is more blessed to give than to receive.