At just 15 years old, Ryley Tate Wilson, a contestant on Season 23 of "The Voice," displayed a vocal maturity that left the judges astounded. Hailing from Montgomery, Alabama, Ryley took the stage with Robyn's "Dancing on My Own," a performance that compelled all four coaches – Kelly Clarkson, Niall Horan, Chance the Rapper, and Blake Shelton – to hit their buttons. Kelly was the first to turn, swiftly followed by Niall, while Blake joined in after Ryley unleashed his belting voice. Chance completed the quartet of coaches with a last-minute button press. "You're 15 and sounding like that!" exclaimed a shocked Kelly.
Niall couldn't contain his amazement either, stating, "Riley, my head nearly exploded. That was the best audition we've seen here by a long shot." Drawing from his own experience, Niall reminisced about his nervousness during his audition for "X Factor UK" a decade ago, contrasting it with Ryley's confident performance. He noted Ryley's potential as an artist who would keep audiences on their toes by never singing a song the same way twice.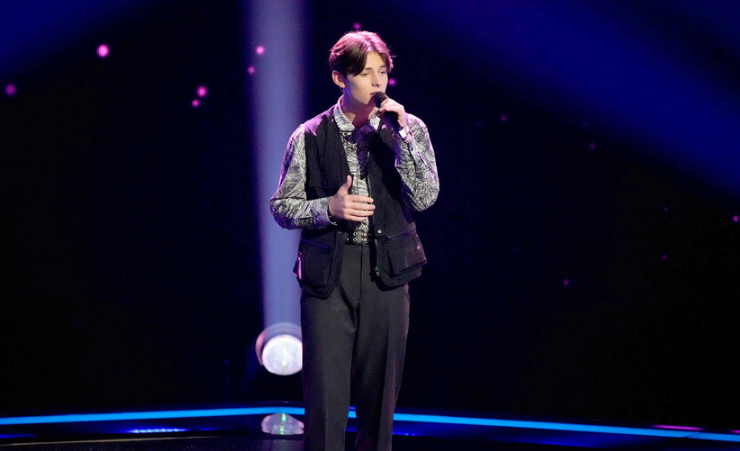 Kelly, who pushed her button early, was captivated by Ryley's incredible tone. She emphasized her history of success with young talent, attributing it to her own start in the industry as a young artist. Impressed by Ryley's spontaneous runs, she said, "Your runs were crazy good! If you're feeling that at 15, WOW!"
Chance commended Ryley's improvisational skills, particularly at the song's conclusion, and expressed his interest in working with him on production and finding the perfect song arrangements.
Blake, although admitting he might be the fourth choice, reminded Ryley of his extensive coaching experience on "The Voice" and his track record with diverse artists. In a light-hearted tone, Blake even teased that if Ryley chose him as his coach, he would retire from coaching after the current season.
In this high-stakes competition, Ryley Tate Wilson's remarkable talent and confidence have made him a standout contestant, leaving the coaches eager to nurture his promising career in music.