Five teenagers, Kieran Foley, Ryan Day, Drew Scalice, Joseph Dietrich, and Tyler Armagan, saved two children from a potentially fatal accident while sledding at Beacon Hill Country Club on December 26, 2020.
Olivia Heid, eight, and her four-year-old brother, RJ, were on an inflatable sled that went out of control and headed towards a partially frozen pond. The teenagers, who were close by, heard the children's screams and realized what was happening. Without hesitation, Foley jumped into the pond and rescued both children. The other teenagers then formed a human chain to get the kids to safety.
The Heid family had gone to the club for the children's first-ever sledding experience. They had first wanted to go to Holmdel Sled Park, but it was closed. Stephanie Irlbeck, the children's mother, decided to ask for recommendations on Facebook and was directed to Beacon Hill Country Club.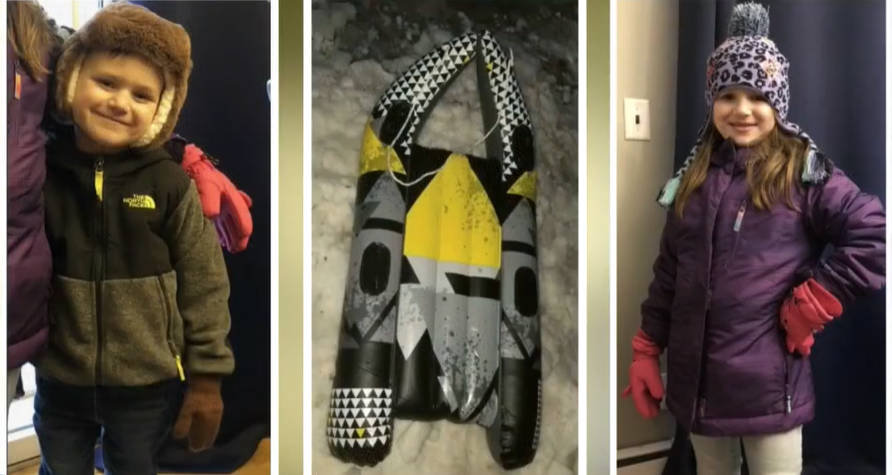 When they got there, they noticed a pond nearby, but they were unsure whether it had frozen over. Unfortunately, the sled hit a patch of ice, lost direction, and went straight into the pond.
The teenagers' quick thinking and bravery helped to avert a tragedy. Ryan Day said that he hates seeing children suffer and cry, which was why he tried to cheer RJ up by asking him what presents he wanted from Santa. The teenagers also turned down any rewards or compensation from the Heid family, opting instead to ensure the children were safe and warm.
The teens' act of bravery and selflessness garnered widespread admiration from the community. Irlbeck took to social media to hail them as heroes and sought to find their parents so that she could thank them for raising such remarkable young men.