Italian singer Andrea Bocelli is known for his fantastic vocals, which have sold over 90 million albums worldwide. He has worked with renowned artists such as Josh Groban and Ed Sheeran. Even Celine Dion has praised his voice as divine.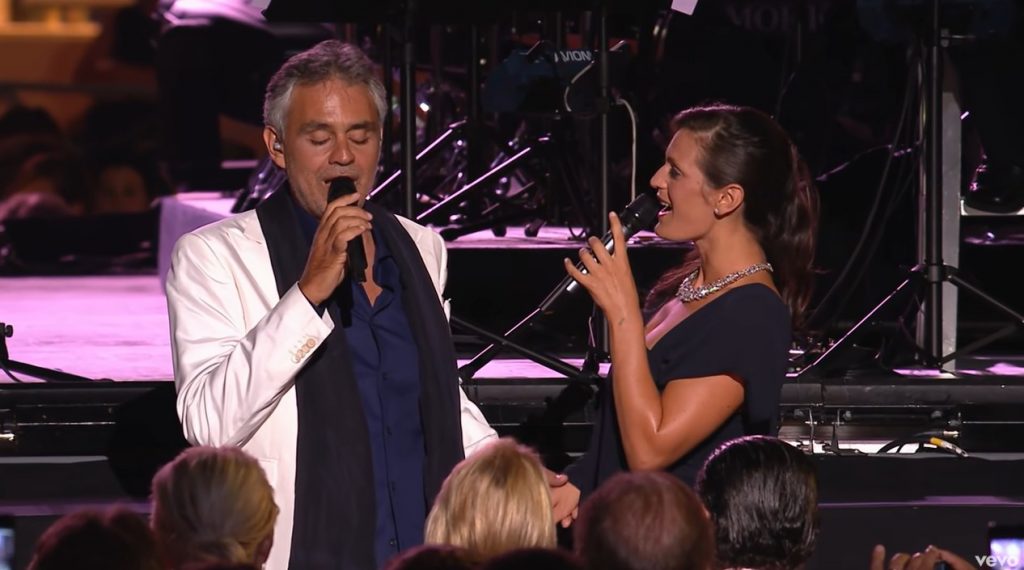 One of the most incredible duets in his career came when he sang with his wife, Veronica Berti-Bocelli. The couple fell in love when Veronica was only 18 years old, and Andrea was struck by her beauty and her voice. They moved in together the day they met and have been inseparable ever since.
Despite their age gap of 25 years, the couple claims that it doesn't cause any issues and only strengthens their bond. Andrea grew up in a family where age gaps in relationships were normal, and he and Veronica share a love for classical music. They often perform duets together and find that their shared passion for music keeps their relationship strong.
So if you're not a fan of operas or symphonies, but love amazing vocals, then Andrea Bocelli is the perfect artist for you. With his incredible voice and romantic duets with his wife, he has won the hearts of millions of fans worldwide.