Walter Carr, a 20-year-old college student from Alabama, walked 7 hours to get from his house in Homewood, Alabama, to the town of Pelham for his first day at Bellhops moving company.
Just the night before his first day on the job, his car broke down. He tried everything he could, he even called his friends and girlfriend to see if they could offer him a ride but nothing seems to work out.
Carr was left with no choice but to walk 20-miles from his house to his work, he decided to start walking around midnight.
He wanted to be there before 8. Carr said he wanted to beat the other crew members so that the company will know how dedicated he is of his work.
It was around 4:00 am and he has been walking for about 14 miles to Pelham when a police officer saw him and stopped him on the side of the road.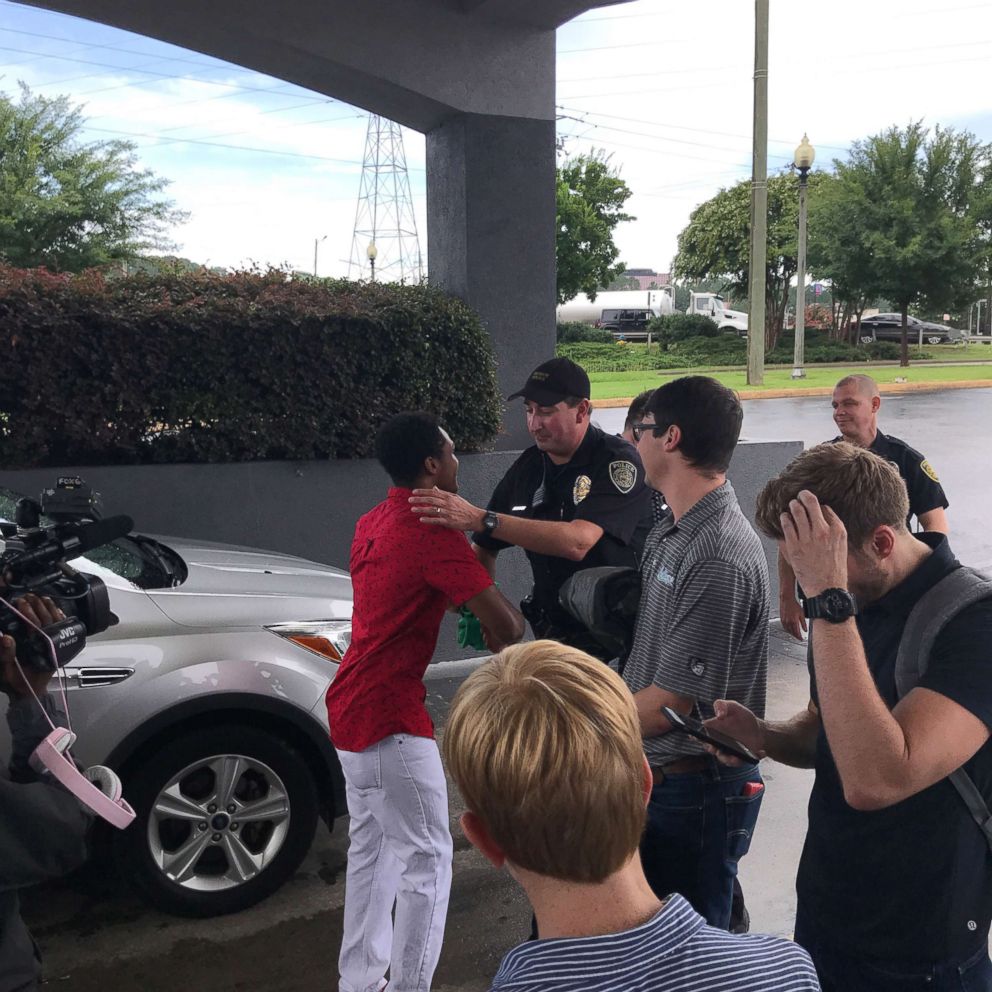 The officer asked him what he was doing, walking around at a very early hour. Carr explained that he know it might sound crazy but he is actually headed to work.
When the officers heard his story, they decided to treat him to a fastfood chain for breakfast and bought something for him too for lunch.
They dropped him off on First Methodist Church. The officers said they would send someone to check on him.
Carr started walking again. He only had 4 miles left before he reach his destination when another police officer pulled up and asked if he is Walter Carr.
"He said, 'Are you Walter Carr?' and he was like, 'Get in the car, I got you,'" Carr said.
The officer dropped him off at the home of Jenny Hayden Lamey, who Carr was scheduled to help move that day. They told Lamey and her husband, Chris the story of Carr.
Lamey was touched with Carr's story that he decided to share his story on Facebook which instantly went viral.
Lamey's post caught the attention of Luke Marklin, the CEO of The Bellhops.
"Just sitting there reading it, I was just blown away," Marklin said. "The more we learned, the more we realized Walter was just a special person."
Marklin decided to gift Carr his personal Ford Escape and he knew, from Carr's reaction that he was pretty surprised and happy.
Marklin was impressed by Carr's determination that he see no reason for him not to give him a car.
He said Carr is a person who had adversity throughout his life and that it is wonderful he got that chance to know him.
Lamey started a GoFundMe campaign to help raise money for Carr. It was overflowed with people wanting to help Carr that the campaign raised almost $8,500 in just one day.
"I couldn't believe it. I didn't think that 20-mile walk would mean anything to anybody." he said. "I'm really thankful for it, the car, for everything."
As per Carr, it was the craziest walk he ever did.
Are you also amazed of Walter's dedication? Tell us your thoughts and don't forget to share this awesome story to your friends and family.