It is heartbreaking to know that a precious child was abandoned in the woods outside Atlanta Georgia and was dumped in a plastic bag like she was just a nobody by her mother. If not because of the three teenage girls who heard the cry of the infant, no one knows what might happen to her. The baby was currently named, Baby India.
Alan Ragatz, the father of the three girls who found Baby India, called it an "act of God" because it's like, his children are destined to be in the right place at the right time to rescue the baby girl.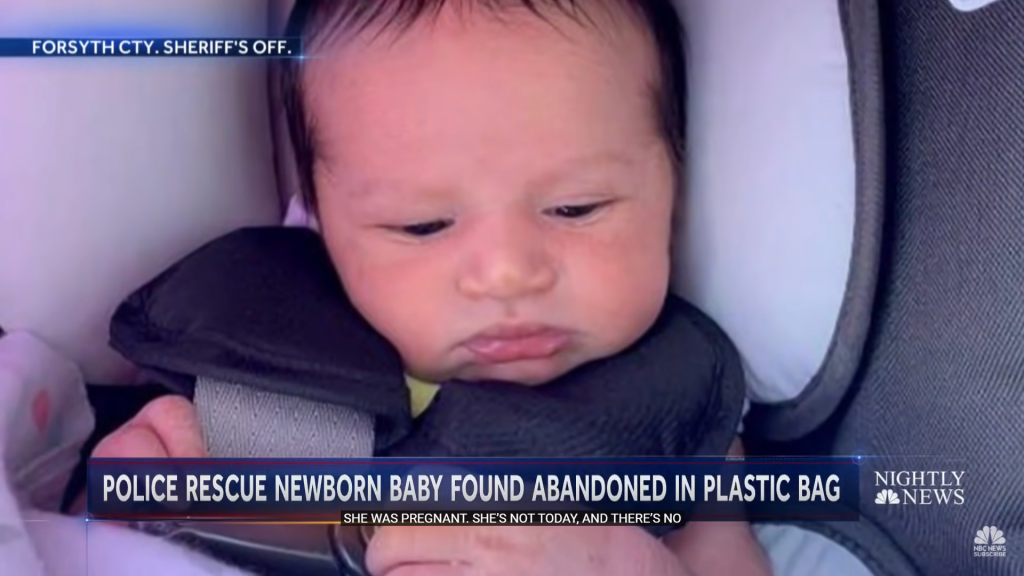 Kayla, one of Alan's daughters, recalled what happened that day. She mentioned they were just driving around when they heard an unfamiliar sound. They are pretty sure it was not the sound of an animal so they went back home and told their father about it.
Alan first thought it was just a baby raccoon, deer, or something because it is impossible to be the cry of a baby.
Still curious and worried, he accompanied his daughters back to the spot where they heard the cry. They were all shocked to find out it was indeed a cry of a human child.
Without a doubt, they called 911, good thing is that the baby is alive. When the deputies arrived, they immediately administered first aid to Baby India.
Thousands of people came forward wanting to adopt the baby. Tom Rawlings, director of the state Division of Family and Children Services said that thousands of people across the country and other parts of North America wanted to give the newborn a loving home.
Rawlings added that once they found the right family for Baby India, they will have the right to give her a legal name. They just couldn't believe the number of people wanting to give Baby India the love she deserved. The authorities are still looking for the biological mother of the baby to have her face the wrong thing she'd done.