A 22-year-old student from Tallahassee, Florida was walking past a student housing complex's parking lot when she heard a noise that stopped her in her tracks. He looked around to see where the sound was coming from and was surprised to see a baby left alone in a pickup truck.
The responder immediately called the police to report it. By God's design, Leon County EMS Captain Steve Suarez arrived on the scene with a warming mattress designed specifically for babies and children. He just happened to have it on him. That was a miracle in itself.
The officers arranged for baby Charlie to be taken to the hospital right away. The baby was rushed to Tallahassee Memorial Hospital's emergency room, where God proved that He had not forgotten about him.
Lorraine Nichols, a respiratory therapist, was in the ER with her husband, Charles, that morning. Lorraine is a two-time breast cancer survivor who is unable to conceive.
They were thinking about adopting, but the process was taking too long for them. As a result, they considered hiring a private adoption attorney to expedite the process.
But then she was entrusted with the baby boy. Lorraine felt an instant connection to the boy as she cared for him.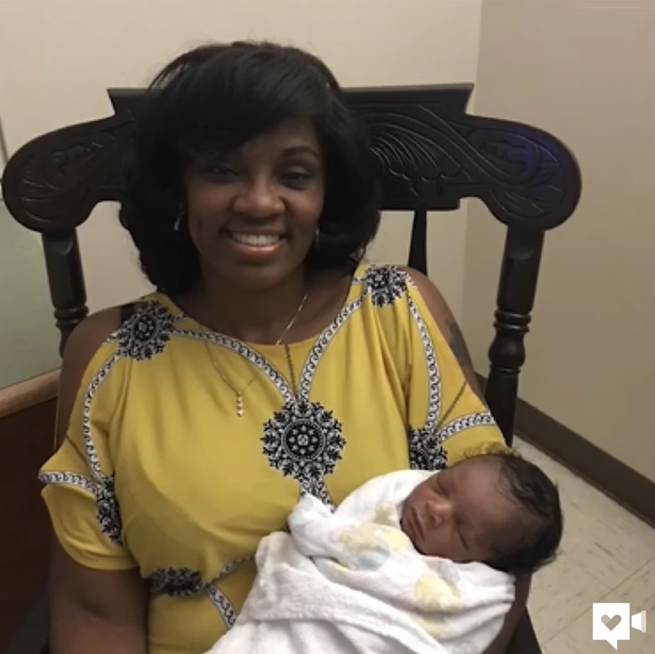 "It's just been amazing" Lorraine said, "he's my miracle, my angle. All my prayers been answered. This is what I've been praying for years. "
She said, "My heart just went out to him. He was left alone and there's no telling how long he was really there. I believe I became his mommy that moment, that day."
She called her husband right away, then the state Department of Children and Families, and finally their adoption case manager. She took the baby boy, now named Charlie, home with her four days later.
On the first birthday of Charlie, the new mother said "He just fills that hole that I had in my heart. I just feel like I have everything that I need and want and enjoy the fact that I can take care of him."
In Matthew 19:14, Jesus said, "Let the little children come to me, and do not hinder them, for the kingdom of heaven belongs to such as these." This goes to show that God protects children and the weak.