London's St. Pancras International Station is a bustling hub where thousands of people pass through each day. Amidst the crowd sits a lone piano that anyone can play. Most who sit down to play give it their best effort, but few are as talented as one young boy who decided to try his luck at impressing the busy travelers.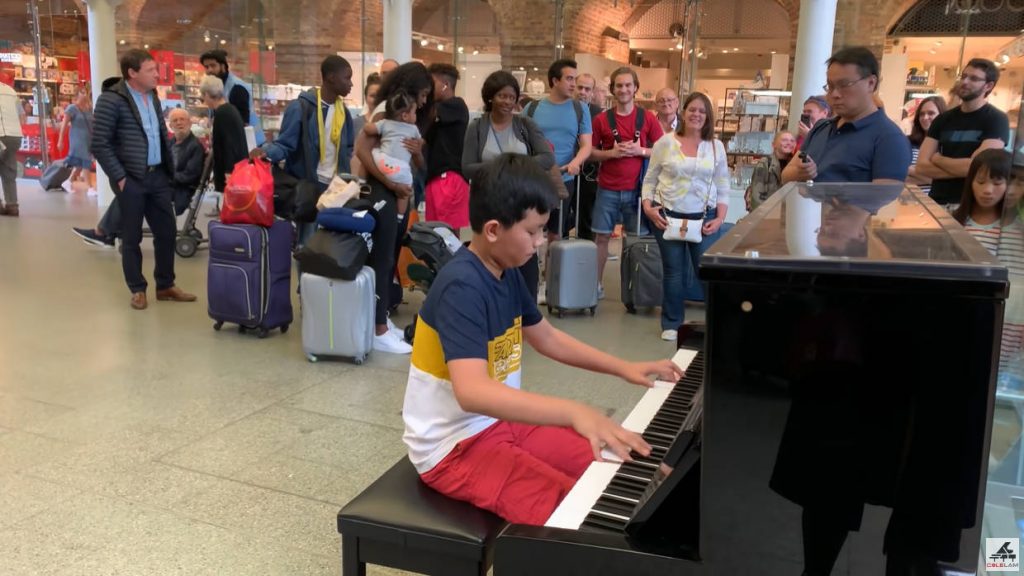 As the boy began to play, a man interrupted him, requesting "Bohemian Rhapsody," the legendary Queen song. The boy didn't reveal whether he knew how to play the notoriously difficult tune or not. However, what happened next was caught on camera and shocked everyone.
The boy played the song with such skill and passion that if you closed your eyes, you would swear it was a grown adult with years of experience playing the piano. As he played, he closed his eyes and put his whole heart and soul into the performance, inspiring a crowd to gather around him. Even the man who had requested the song was moved by the boy's immense talent and passion.
The final part of the song, which is more complex than the beginning, showcased the young boy's incredible talent. He played with his eyes closed, not even looking at the piano keys. When he finished, the crowd erupted into a big round of applause, showing their appreciation for such an amazing performance.