The lives of Kevin and Tisha Beauchmin and their neighbor Audrey have been intertwined in a way only God can design. A little favor turned to a life-changing situation when things seemed to become very bleak.
To start, the neighbors barely knew each other. Audrey had to go to the hospital to get a diagnosis and treatment. This is why she took the courage to ask Tisha and Kevin if they could take her three children while she was being treated.
The couple had five children of their own. But they didn't want the kids to be alone which is why they took the kids home hoping for the best for Audrey.
"She went into the hospital that Tuesday for the tests and was expecting to be released soon after, but her stay lasted 32 days," Tisha said.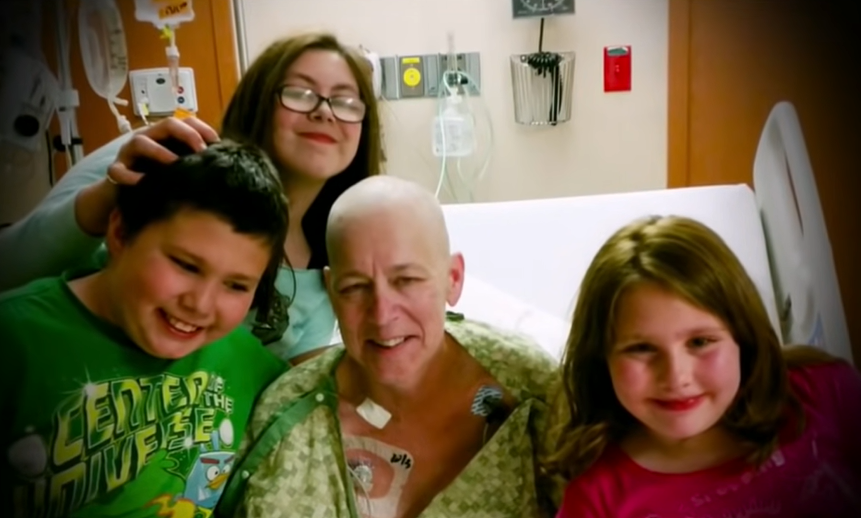 Until one day devastating news came and Tisha had to tell Audrey's children that their mom was in critical condition. Tisha's heart ached for those children who had already been through so much.
Upon visiting, Audey asked Tisha another favor, this one is not as small as the first one. She asked, "I want to ask you if you can take care of my children when I go?" To this, Tisha said, "I just cried and said, YES! Seeing what they were going through, hearing about their past, these kids needed us, and we wanted to help them."
The hardest days came by after that. Tisha took Audrey's three children to the hospital saying that it was time to say goodbye. "They ended up spending hours at the hospital, and we stayed until the kids tired out, and seeing as there was no place to sleep, we decided to hug and kiss and say goodnight to Audrey," the foster mother said.
Then on their way home after visiting, Tisha received the call she never anticipated to receive so soon. The hospital nurse on the other line said that Audrey passed away a few minutes after leaving. Tisha said that this devastated her and it was one of the worst moments of her life.
The news spread to the community. Elizabeth Thames got wind and felt compassion for the family. She knew that now there were ten people living in the space of the Beauchmin's house.
Elizabeth nominated the family to a program that helps improve the lives of those who go out of their way to help others. And lo and behold, they were chosen.
When the crew came to the house, they presented the family with a vacation. While they were away, workers worked round the clock to renovate and make their space a lot better. They put up walls, gave new furnishings, rugs, and all the necessities the huge family needed.
As the family arrived, they were crying and laughing with joy. They were thanking everyone from the bottom of their hearts. But the blessings kept on flowing. They were also given a year's worth of groceries and a brand new car that would be able to fit every single one of them.
Kevin and Tisha were grateful for the things they received saying that they only did what they did because they didn't want the children to experience any more trauma than they already had.
God rewards a generous person in one way or another. The sacrifices we make for others may not be immediately rewarded or recognized but God does not turn a blind eye to them. Keep on doing what is good and in the end, you will receive your reward in full.