In a heartwarming display of camaraderie and musical talent, five sailors from the U.S. Navy came together to form the Sea Chanters, a remarkable musical group. Their performance during the 2014 Concert on the Avenue at the U.S. Navy Memorial in Washington, D.C., left a lasting impression on all who attended. The group's name, the Sea Chanters, added a nautical touch to their musical endeavors, and they took center stage on Memorial Plaza.
The U.S. Navy Band has a rich history dating back to the late 1700s. It began with just two musicians, a fifer and a drummer, who served as Marines. Over the years, the role of musicians in the Navy expanded, and in 1826, John H. Page was appointed as Master of the Band. Around the same time, a seaman named William Tuton assumed the position of musician. The Navy's musical legacy continued to grow.
In the 1900s, the renowned John Philip Sousa, a Navy bandmaster, formed a massive band of 350 musicians that toured major cities, leaving an indelible mark on the world of music. The Navy's commitment to showcasing musical talents endures to this day, with the Sea Chanters as an example of that dedication.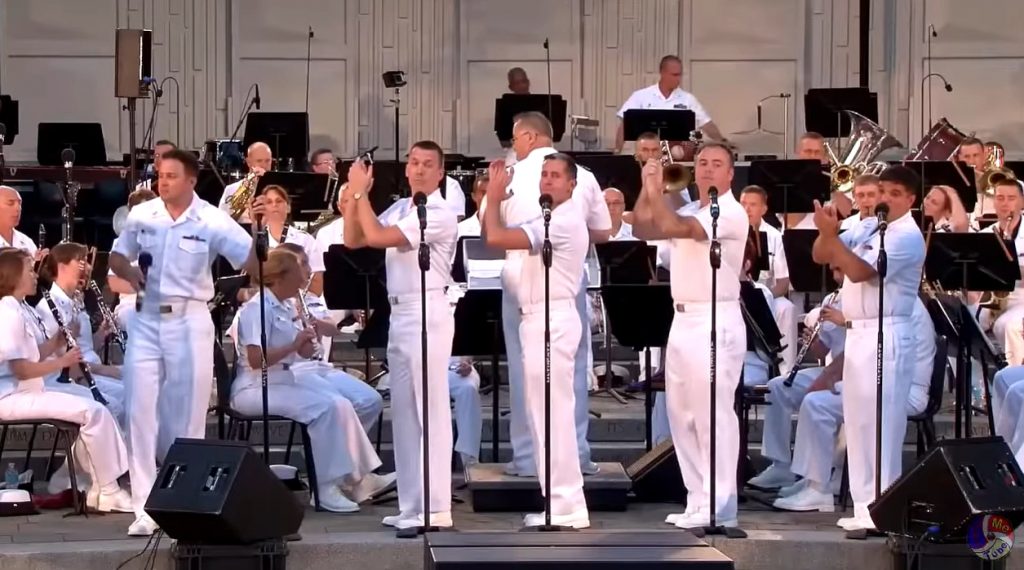 The Sea Chanters' performance at the 2014 concert began with an intriguing twist. They initially faced the audience with their backs, adding an element of surprise. The orchestra played a melody, leaving the audience in suspense about the upcoming song. Then, the Sea Chanters launched into classic songs from the 1960s, captivating the entire audience.
A YouTube account named Grandad's Oldies discovered and shared footage of this memorable performance in May 2020, allowing a global audience to appreciate it. The Sea Chanters' renditions of songs from the musical "Jersey Boys," including hits like "Sherry," "Big Girls Don't Cry," and "Rag Doll (The Four Seasons Song)," resonated deeply with listeners.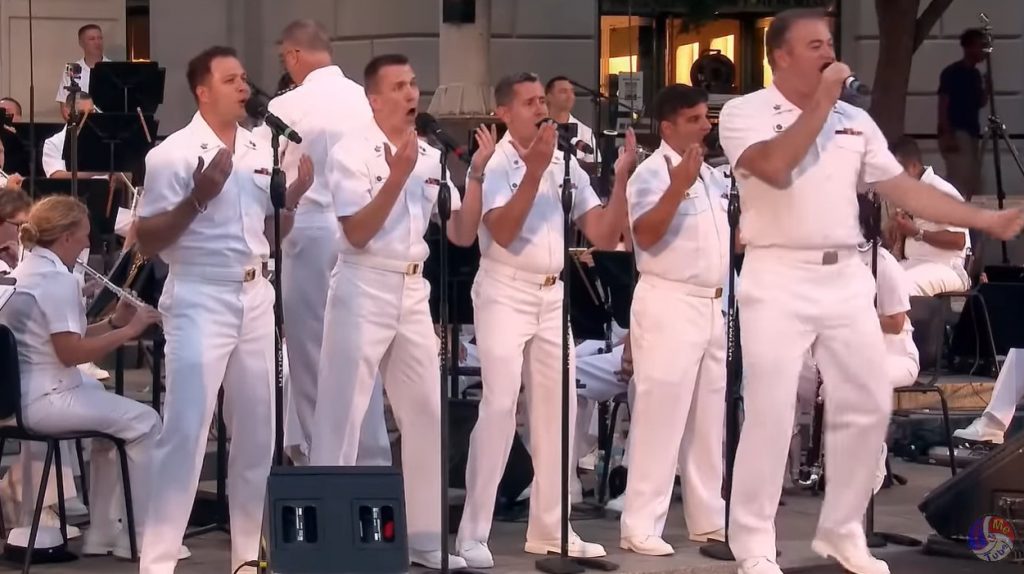 Throughout their performance, the Sea Chanters harmonized beautifully, and each member took turns delivering captivating solos. Their balanced and harmonious routine uplifted the spirits of Navy Seals and all attendees present, providing a well-deserved moment of relaxation and entertainment for those who serve their country tirelessly.
Viewers from around the world expressed their delight in the performance's comments section, with many praising the group's talent and energy. The Sea Chanters' music brought joy and unity to all who had the privilege of watching, making it a truly memorable and heartwarming musical experience.