One of the most important parts of the marriage ceremony is having your father walk you down the aisle and give you to the man you will spend the rest of your life with. But what will happen if you have two fathers in your life?
Brittany Peck's big day has come, she will soon be married to the man of her dreams. Although everything is going smoothly for her, there is one thing she needs to sort out. Her parents are separated and her mother had a new partner. Their life is like straight out of a movie because of all the custody issues that they faced. Brittany's biological father, Todd Bachman, did not want to share the custody to his ex-wife's new partner, Todd Cendrosky.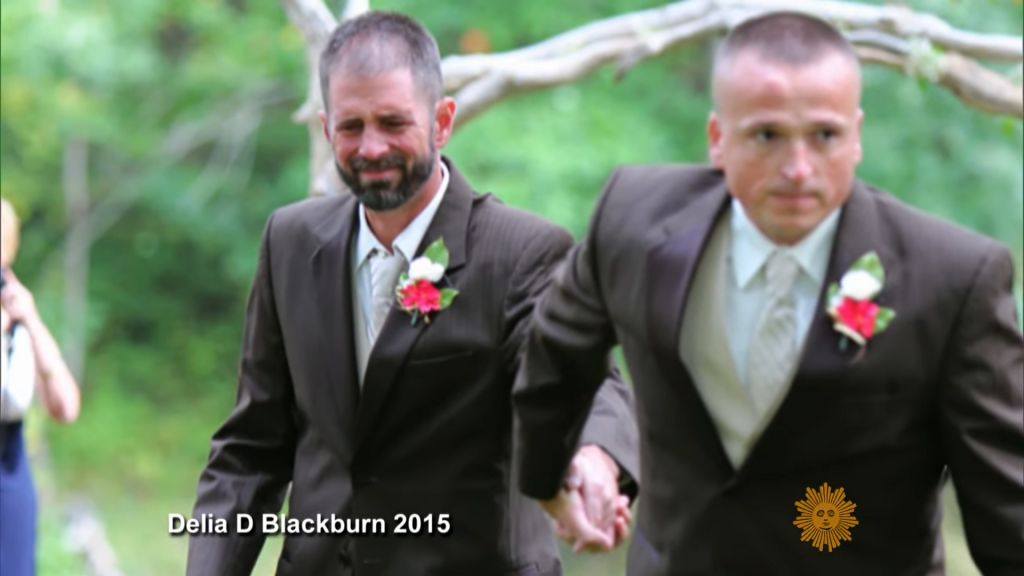 Little did Brittany know that her wedding day will be the reason for all parties to forgive each other and show respect to one another. She wanted both her dads to walk her down the aisle but she just doesn't have the heart to tell Bachman about it. It took Brittany two weeks before the wedding to have the courage to call her dad and tell him what's bothering her.
To her surprise, Bachman told her not to worry because he already has a plan in mind and he's pretty sure Brittany will like it.
During Brittany's wedding, just as everyone is watching him walk with Brittany down the aisle, Bachman stopped the procession and went straight to Cendrosky. He said he knew Cendrosky's role in raising her daughters and he respect him for it. It's about time they walk their daughter down the aisle together.
Cendrosky, being the emotional man he is, couldn't help but cry. He said that was the kindest gesture anyone has ever shown him. It was indeed the best moment of his life.
The memorable moment was captured by the photographers and uploaded on Facebook. It instantly became viral. Brittany wanted to use that photo as a reminder to any families who are putting their kids in the middle of divorces and breakups that there can be a good outcome.