The popular talent show 'America's Got Talent' regularly features impressive guest performances that leave the audience in awe. One such performance was that of 'Riverdance,' which showcased a phenomenal routine.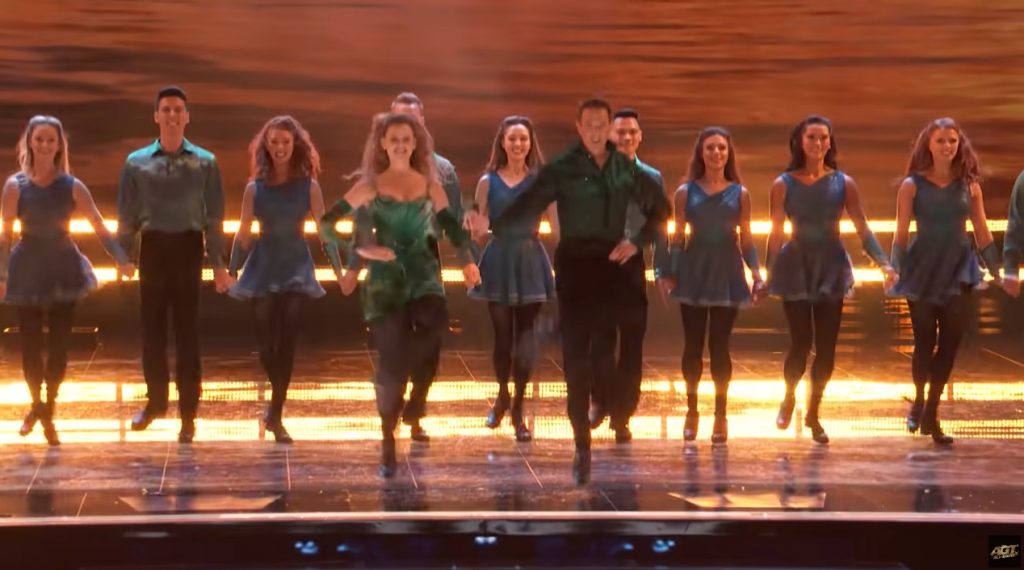 As the lights flash, the stage is set with three dancers and accompanying drummers. The background features majestic mountains, while the dancers wear black pants and shiny green shirts. More dancers soon flood the stage, entering from the aisles, filling the stage with synchronized movements, and bringing the audience to their feet.
Even the judges are not immune to the dancers' energy, clapping along to the rhythm. As the dance progresses, pyrotechnics explode from behind them, adding to the performance's excitement.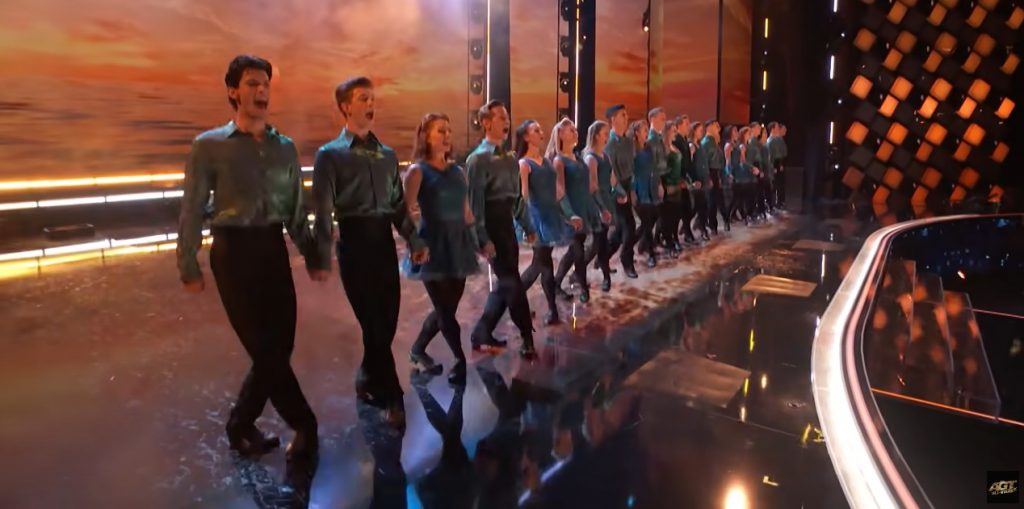 The overhead shot of the group makes it look like they are dancing on water, thanks to the projection on the floor under them. As the performance reaches its climax, all the dancers form into a straight line, showcasing their impressive footwork and tap dancing rhythms.
As the song ends, confetti rains down from above and is shot from cannons in front of the stage, adding to the celebratory atmosphere. The judges and audience alike are covered in confetti but continue to cheer and applaud 'Riverdance' for their flawless performance.
'Riverdance' delivered an impressive dance performance on 'America's Got Talent,' showcasing precision, perfect technique, and synchronicity, earning them a well-deserved standing ovation.