One of the most heart-wrenching things that could happen to anyone is to get sick or hospitalized alone with no loved one in sight. Or worse, to die alone and the body unclaimed.
If this situation happens to veterans, the emotional wreck is more than double. They don't deserve that.
Unfortunately, that's the fate of former Marine Robert Krause. It was not known how long he stayed in James A. Haley Veteran's Hospital in Tampa, Florida before he died. There was no trace of his family or friends.
Unceremoniously, the hearse would bring his body to the Florida National Cemetery. No family or friends would receive the burial flag, no one would say Krause's name to acknowledge his service to the country.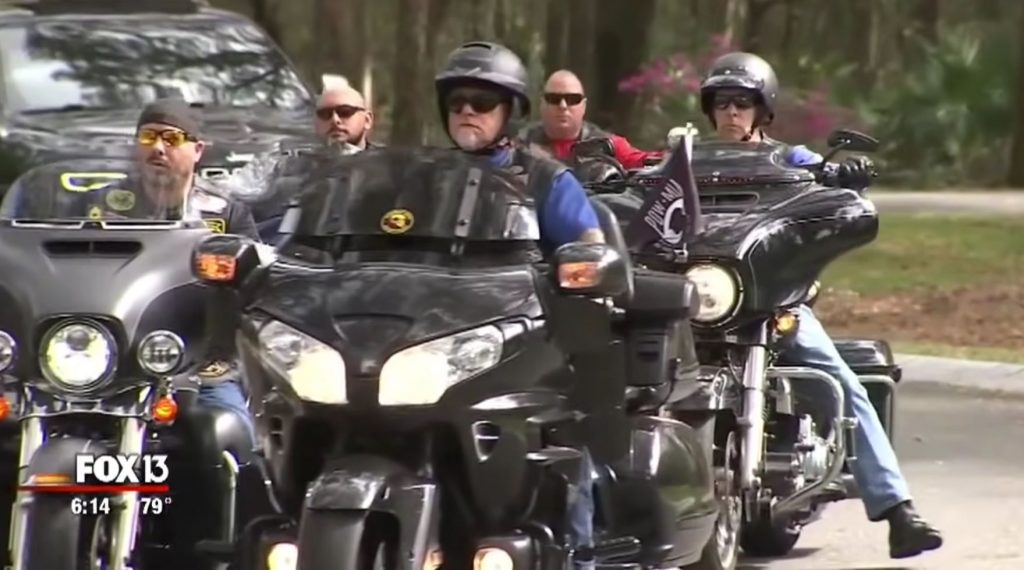 But Nick Morales and his comrades in the Combat Veterans Motorcycle Association (CVMA) did not allow this disrespect to happen. A Marine Corps and Army Veteran, Nick said Krause needs to be laid to rest with dignity worthy of his service.
" I've heard it said that a veteran dies twice: once on the battlefield and the second time when people stop saying his name," said Nick. "If there's anything we can do to prevent the latter, so be it," he added.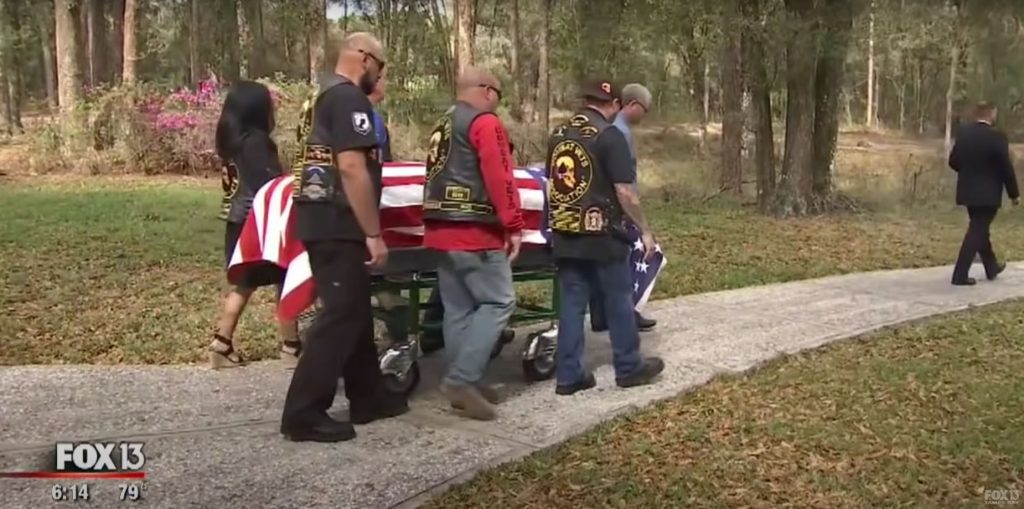 Volunteer bikers escort Krause's hearse
"Escorting this veteran with no family to his final resting place is the last thing we can do to help that veteran," said David Allen, who enjoined seven other members of the CVMA for the noble cause.
And they hope to do the same to all the unclaimed veterans within Tampa and say their names as they did for Robert Krause.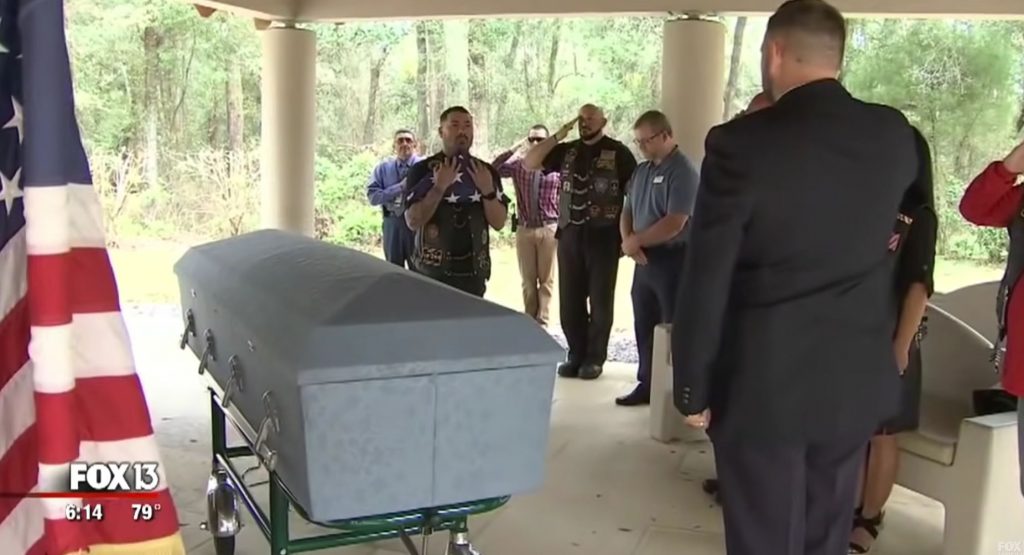 Because of the volunteer bikers of CVMA, Robert Krause was laid to rest befitting a fallen veteran. Aside from motorcycle escort, there was the ceremonial folding of the burial flag and the Taps. They cited his name, which is a military funeral custom, as they acknowledged his contribution to the service.
"It's not just Taps for Mr. Krause, it's Taps for all of us who are fallen. It's embedded in us," Nick Morales said.
'Vets helping vets' Nick uttered, is their motto, as all veterans "transcend service limit, transcend age". For the veterans who have survived, he said it is "our duty" to "not let any vet go to their final resting place by themselves."
"We all have a common bond of service – our service, what we've done for our country. And regardless of what we've done after our service, we still have that bond," Nick said, with conviction.
Robert Krause, who served as Marine in the 1950s, was laid to rest in dignity, his deeds unconcealed. Everybody knows about him now, thanks to the volunteer bikers.
His poignant story has served as an eye-opener and raised the awareness of the community that there are many unclaimed bodies of veterans across the country that go to their graves without family.
On the volunteer bikers' wish to provide motorcycle escort to all unclaimed bodies in Tampa, one commenter asked if this is only for combat veterans and said, "I would love to be a part of this." Surely, many spirited civilians would join in.