NFL star and legend, Kurt Warner, is going to share his story in a powerfully inspiring movie titled, "American Underdog: The Kurt Warner Story".
The movie is meant to inspire people to reach for their dreams and to not give up. "People need to see real life. They need to understand that this is a real story. All of these things really did happen," Warner said in an interview.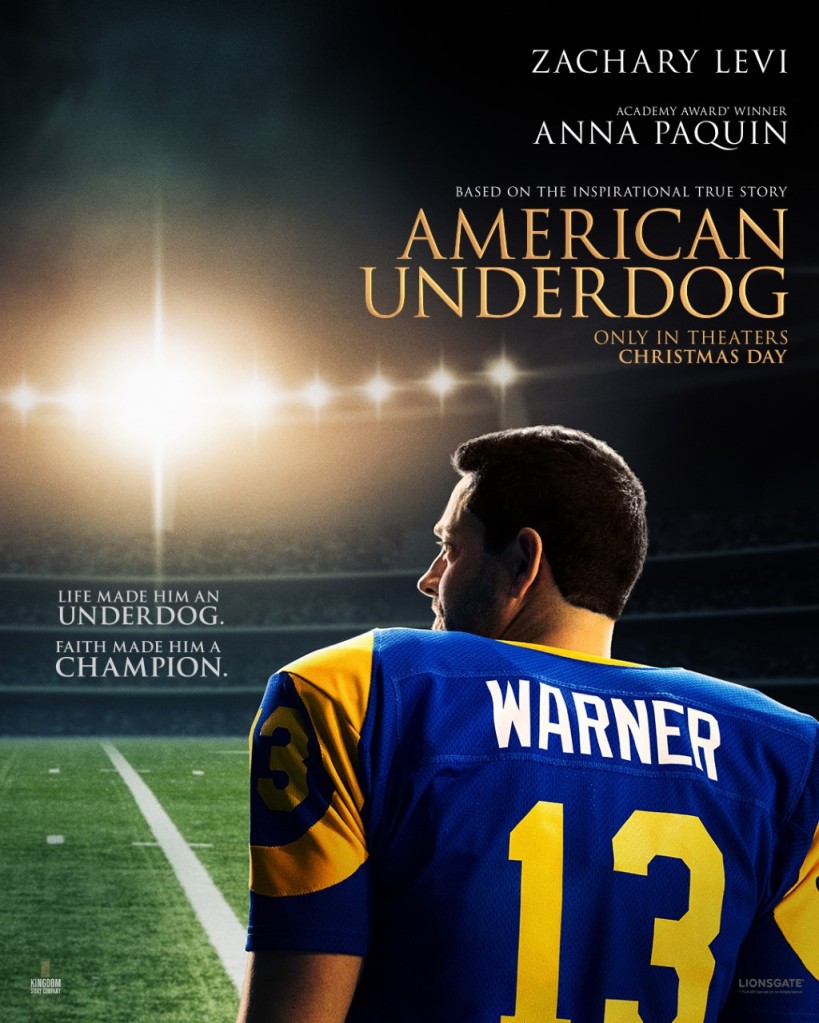 He added that a person's circumstances do not have to be their defining factor. The narrative of your life can be different from your current situation.
His movie will tell all about his humble beginnings as a supermarket stock boy up to when he gained the prestigious Super Bowl MVP and a Pro Football Hall of Fame champion title.
"This movie perfectly aligns with the emotions of the holiday season: The power of faith. A drive to bring out the best in all of us. The strength of family. " Joe Drake, Lionsgate chairman said.
"American Underdog" chronicles Warner's unusual path to becoming a legend in the NFL. The Iowa native attended the University of Northern Iowa and aspired to play in the NFL, but he was undrafted in the 1994 draft. Before the start of the season, he was cut from the Green Bay Packers' training camp.
Warner went on to play 12 seasons in the NFL with the St. Louis Rams, New York Giants, and Arizona Cardinals, sharing his time between the three teams. He was named the NFL's Most Valuable Player twice and led the St. Louis Rams to victory in the Super Bowl in 2000.
Warner was voted Super Bowl MVP after leading the Cardinals to a Super Bowl participation in 2008. He was inducted into the Pro Football Hall of Fame in 2017.
On a more personal level, "American Underdog" gives a behind-the-scenes look at Brenda and Kurt Warner's relationship and how her faith transformed his life. Brenda, a former Marine, was a single mother with a small daughter and a special needs kid, Zach, when she met her future husband.
Warner and his wife, Brenda, wanted to share the story to incite hope in this post-pandemic world and to encourage people to continue pursuing their dreams.
Warner said, "Most people have that time where they're like, 'Alright, how did I get here? And how do I get out of here? I can't even see the path forward to what I really want to be in life.' And so they resonate with them, those moments."
Warner and his wife, Brenda, were eager to share their highs and lows and God's faithfulness in the midst of it all which piqued the interest of filmmaking brothers Jon and Andrew Erwin.
"We love true stories because that allows us to explore the real-life experiences and struggles that that person went through," Andrew Erwin said.
Erwin added, "I think that gives context for the things that for us, as Christians, are so important. It gives power to the message; it gives power to these moments that are life-changing, that don't feel like propaganda or trying to sell something. It's just inviting somebody to understand somebody's real-life story."
God can truly turn any story into something great when we follow His will. Let this be an encouragement for you to continue following and obeying God. He knows the plans he has for you and will never leave you until you reach them.