A series of violent attacks blamed on Fulani radicals during weekend nighttime raids in Nigeria has reportedly resulted in the deaths of seven people, the destruction of nearly 300 homes, and the displacement of many.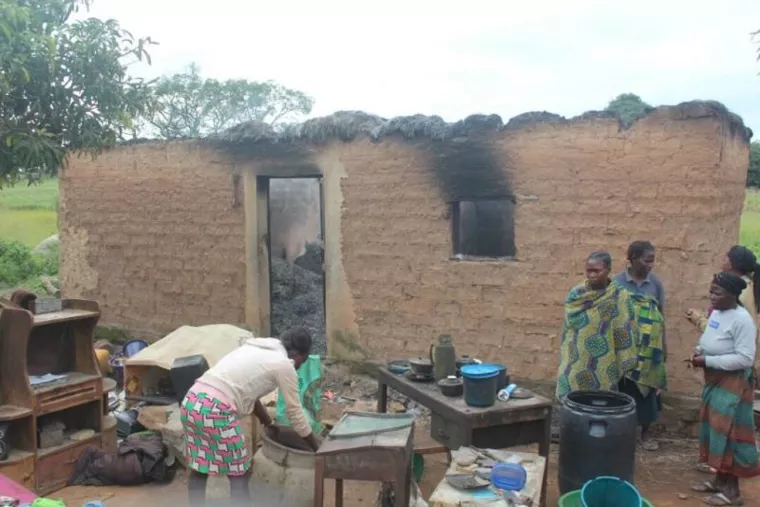 However, Fulani advocacy groups blame local youths for the deadly violence. The "unhindered and undistracted" attacks began Saturday night into Sunday morning according to the Irigwe Development Association (IDA).
The violence damaged 100 acres of farmland and destroyed 250 houses which caused mass displacement.
IDA Secretary-General, Comrade Danjuma Dickson Auta, they are calling for action from the government and security agencies to come the their aid. "People have been left homeless, farms destroyed, and family and loved ones have been killed," Auta said.
He called the people who did the violent acts "heartless people". According to the IDA, the attacks have occurred in a "predominantly Christian area."
Sen. Hezekiah Ayuba Dimka, who represents Plateau Central District and chairs the Senate Committee on Drugs and Narcotics, called on security agencies to find the perpetrators of these "barbaric" crimes.
The senator said that these attacks cannot be glossed over and that the suspects and perpetrators of these violent attacks should be brought to justice.
Week after week, various locations in the province have been under these intense attacks that caused the destruction of farmlands and the loss of lives.
The national president of IDA, Ezekiel Bini, said seven people were killed and nine people sustained gunshot injuries from the attacks. He called the heinous crime a humanitarian crisis.
It is estimated that 22,000 people have been displaced including aged, women, and children. Some of the persons are also those who were taking refuge in neighboring communities.
International Christian Concern, a US-based religious watchdog reported from a contact in the region that they are calling for prayers because they are helpless.
Thousands of Nigerian civilians have been killed in recent years in violent attacks in Nigeria's northeast by Boko Haram and the Islamic State West Africa Province, and radicalized Hausa-Fulani herdsmen have attacked and razed predominantly Christian farming communities in Nigeria's Middle Belt.