A revival that took place at Asbury University has sparked a wave of worship across the nation. Students at Union College attempted to hold a student-led worship event on campus, but they faced challenges from the faculty.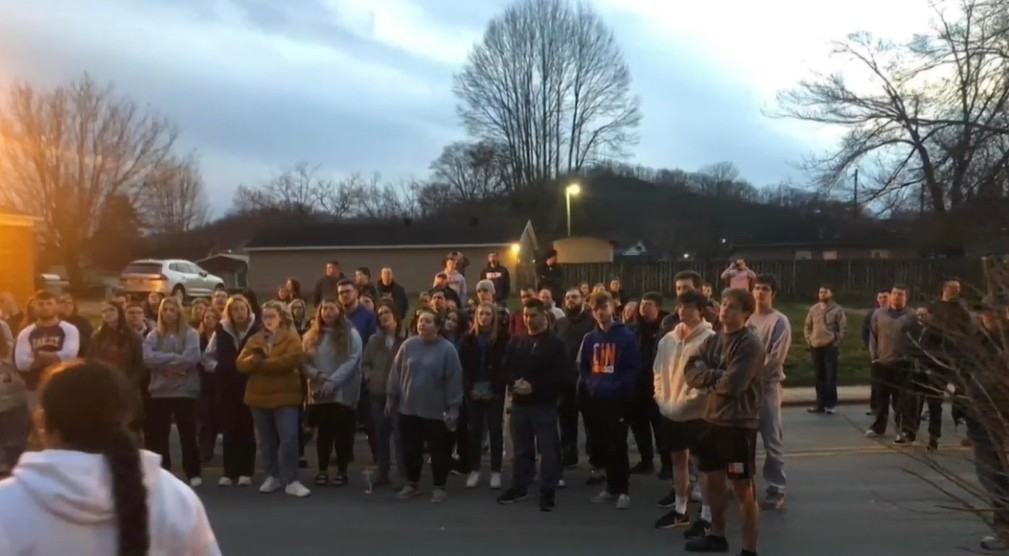 Two students who had participated in the Asbury revival shared their experience and felt compelled to organize a similar event at their school.
Initially, the students faced difficulties and were advised to seek permission from the campus minister. However, they decided not to, and faculty members told them that they could not hold the service at the school's student center. As a result, the students gathered outside the campus chapel.
What started with 15 students grew to around 170 people, including members from the community. When the school became aware of the event, they offered to move it to the student center as long as the community didn't join. The students declined and moved the event to the streets of Barbourville.
The president of Union College, Marcia Hawkins, stated that this was a misunderstanding between the students, administration, and community. She explained that both the Dean of Students and the college president had advised the students on the process to follow, but the students chose not to follow it.
Despite the challenges, the students expressed their desire to continue organizing worship events on campus. They even discussed starting a club to gather for weekly worship or prayer. While several churches in Barbourville have offered their pews to the students, they prefer to keep the events on campus, as many students don't own cars.
The students and the college president are hopeful that a solution can be found in the future, and the revival sparked by Asbury University will continue to inspire worship across the nation.