Over 5,000 people accepted Jesus Christ as their Savior during Franklin Graham's 14-day "God Loves You" tour.
An estimated crowd of 56,000 people enjoyed the free shows along Route 66 with top Christian artists such as the Newsboys and Dennis Agajanian providing musical treat.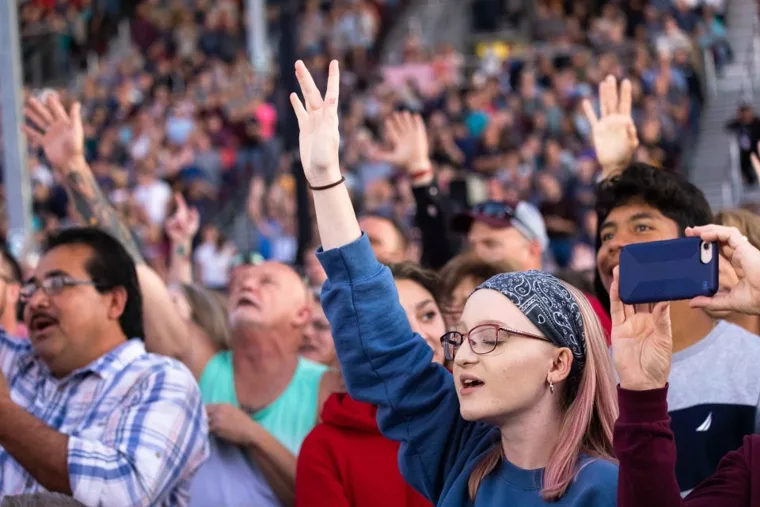 "Two weeks ago we began the 'God Loves You' Tour along historic Route 66 to share a message of hope in 8 cities across the heart of America," Graham said in a statement.
"And tonight at the last stop in San Bernardino, I told the crowd that I'm not offering religion to anybody because religion can't save your soul from Hell—only Jesus Christ can. I thank God for all those who responded to the invitation to come to Jesus Christ in repentance and put their faith and trust in Him. Join me in praying for them."
The "God Loves You" tour partnered with over 1,400 churches in eight cities to bring hope and encouragement to attendees. According to reports, the churches involved will follow up with those who responded to the Gospel invitation.
Graham, who is the president and CEO of the Billy Graham Evangelistic Association (BGEA) and the Samaritan's Purse humanitarian ministry, said that Jesus is the answer to people's fear and hopelessness in today's world.
The journey began in Joliet, Illinois, on September 19 and ended in San Bernardino, California, on October 2.
Michael Tait, lead singer of Newsboys, spoke about the band's passion for evangelism and sharing the Gospel with the next generation. Researchers have labeled Gen Z as the "loneliest" and "least biblically minded" generation.