Be warned. This story of a selfless, self-sacrificing great granny looking after her six grandkids, and blessed with a genuine, caring friend, will make you emotional.
Mrs. Ella, a 72-year-old military widow, did not share details on why she took charge of caring for and raising her six grandchildren. All she could say was, "they mean so much to me, they're my heart, I had to rescue them."
The angel-friend Ms. Alice knew Mrs. Ella's story and wanted to help her.
"God knows what she's going through. She's hurting and I'm hurting 'cos I can't help her," Alice said.
Mrs. Ella was facing financial struggles that Alice couldn't assist with much. The money she was receiving monthly as a former military woman would not suffice the rent, car insurance, electricity, and feeding the six kids. There's the water leak that had already billed her $900.
Alice had to do something wonderful. The timing was right since it's the Christmas season.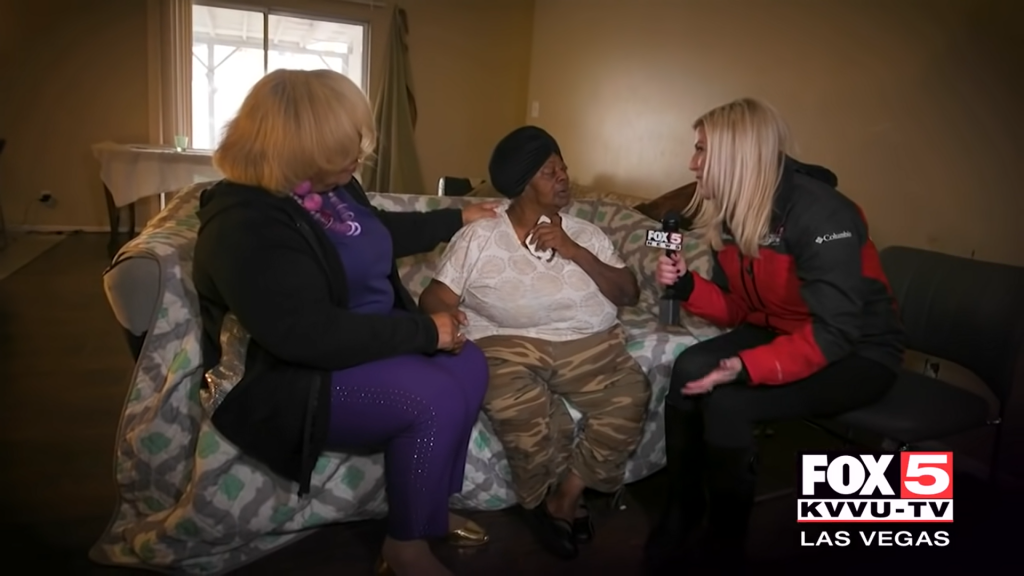 Mrs. Ella did not know that her best friend, Ms. Alice, decided to contact Fox5 Surprise Squad and gave Ms. Ella the surprise she deserved.
The Fox5 Surprise Squad came with loads of gifts for Ms. Ella and the kids. The squad gifted them with new furnishings, carpets, beds for the kids, Christmas decorations, $500 gift cards per child, and even paid the rent in full for the next year.
Ms. Ella started to get emotional with the blessings she received. In an instant, God surrounded her with generous people to help her get through the hardships of life. She exclaimed through happy tears: "The Lord has heard my prayers! Trust in the Lord and He'll make a way for you! He made a way for me."
"She has love pouring out of her. Every word she was saying was just tearing up. She's real and she's loving, it's fantastic. It's her faith and goodness that carried her this long," said Lorrie and Don Forman of United Nissan, who paid her house rent in full for one year.
Watch below the full video of Ms. Ella's wonderful reaction.
There truly are angels here on Earth. Share this awesome story with your friends and family.