The United States Navy Band's performance in isiZulu is a truly remarkable moment. Dressed impeccably in navy whites, Rachel Malone Sarracco opens with the iconic isiZulu call from "The Lion King's" "Circle of Life." This opening, originally sung by Lebo M, is well-known among fans, and it's not uncommon for them to attempt it phonetically.
What sets this performance apart is the response from the Navy choir, who sing in isiZulu. Chief Musician Sarracco and Musician 1st Class Danlie Cuenca take the lead vocals, also in isiZulu. The isiZulu introduction lasts for over a minute before transitioning into the Western pop section composed by Tim Rice and Elton John.
Following "Circle of Life," the choir moves on to "He Lives in You," with Chief Musician Shana Sullivan leading. Although still impressive, it contains fewer isiZulu elements compared to "Circle of Life." Memorizing such a significant portion of the song in isiZulu is no small feat, particularly as isiZulu can be challenging due to its unique clicks.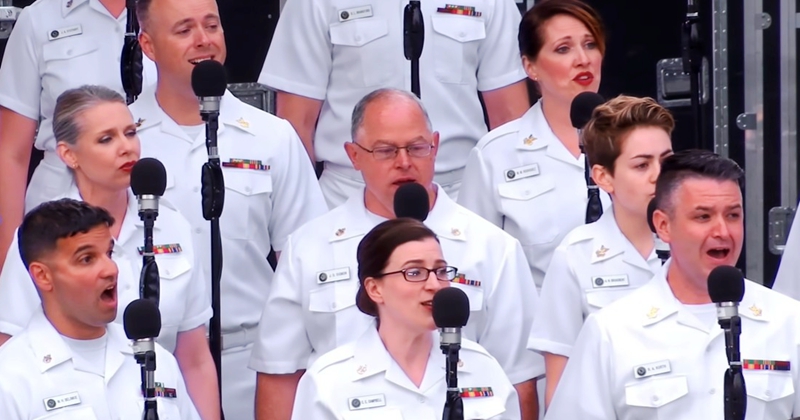 The US Navy Band's rendition in isiZulu has garnered admiration, with many applauding their efforts to pronounce the words correctly. While there may be occasional mispronunciations, the overall achievement is celebrated.
This performance brings to mind Paul Simon's collaboration with South African musicians on his 1986 album "Graceland," which initially faced criticism for cultural appropriation during the apartheid era. However, the album's impact shifted when Paul Simon toured with South African artists, including anti-apartheid activists Hugh Masekela and Miriam Makeba.
It's worth noting that the US Navy Band recorded "The Lion King" tracks in 2019, during a time when Donald Trump was President and the Black Lives Matter movement was prominent. The band faced criticism, with some suggesting they were overstepping as allies. However, others defended their performance, emphasizing the beauty of their rendition.