Here is one story of a waitress who cried after receiving a tip along with a 'Thank You' note from an elderly widow in appreciation of her kind service. The story trended as it drew both praises and flak from netizens.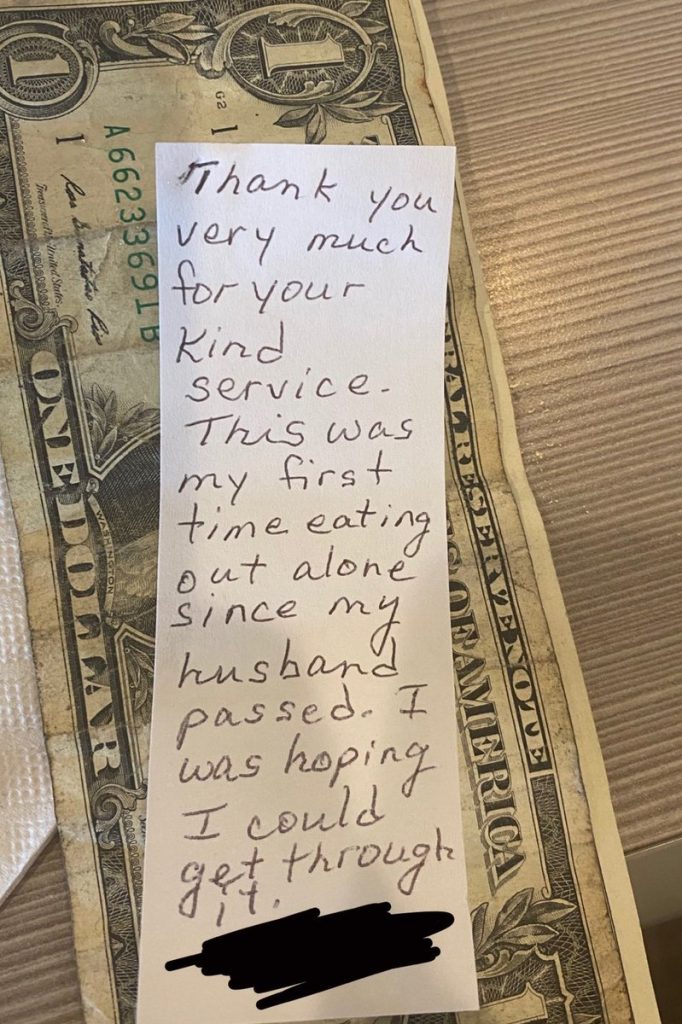 On Twitter, Megan King posted two pictures to recount a heart-warming moment that happened to her while on Sunday duty in Perkins Restaurant. Captioned 'in pain', the first photo was a handwritten note on top of a dollar bill and the other was Megan's reaction to the photo showing her smile while in tears.
The note reads: "Thank you very much for your kind service. This was my first time eating out alone since my husband passed. I was hoping I could get through it."
The customer, a widow nearing 70-years-old, was touched by Megan's customer service. Her lonesomeness was momentarily filled in though for Megan, it was no big deal since customer service is a must in all service-oriented establishments like a restaurant.
As told in her interview with Newsweek, Megan said the diner came in the middle of her 17-hour shift on a busy Sunday.
Considering the long hours she had already worked before serving the widow, she was already exhausted. Still, Megan noticed how the old woman always peered at her, "so I assumed something wasn't right with her meal or that she needed something," she said.
She had the chance to sit with the old lady and engaged with her briefly. Megan described their conversation as "small talk, nothing too deep." The customer spoke of being aged and slack and that "she just wanted to stop by an old favorite for a bite," she said.
The surprise came for Megan when the woman left her a note and three dollars tip. Their innocent chit-chat became therapeutic for the diner. She didn't expect her actions to impact the old lady in a special way. She saw Megan as her angel.
Praises and bashing
Despite the feel-good story behind the post, Megan received a combination of compliments and criticism for it.
Threads of monotonous commendation and virtual hugs were sent to her and the old lady expectedly. Then this was cut occasionally by trolls and skeptical messages.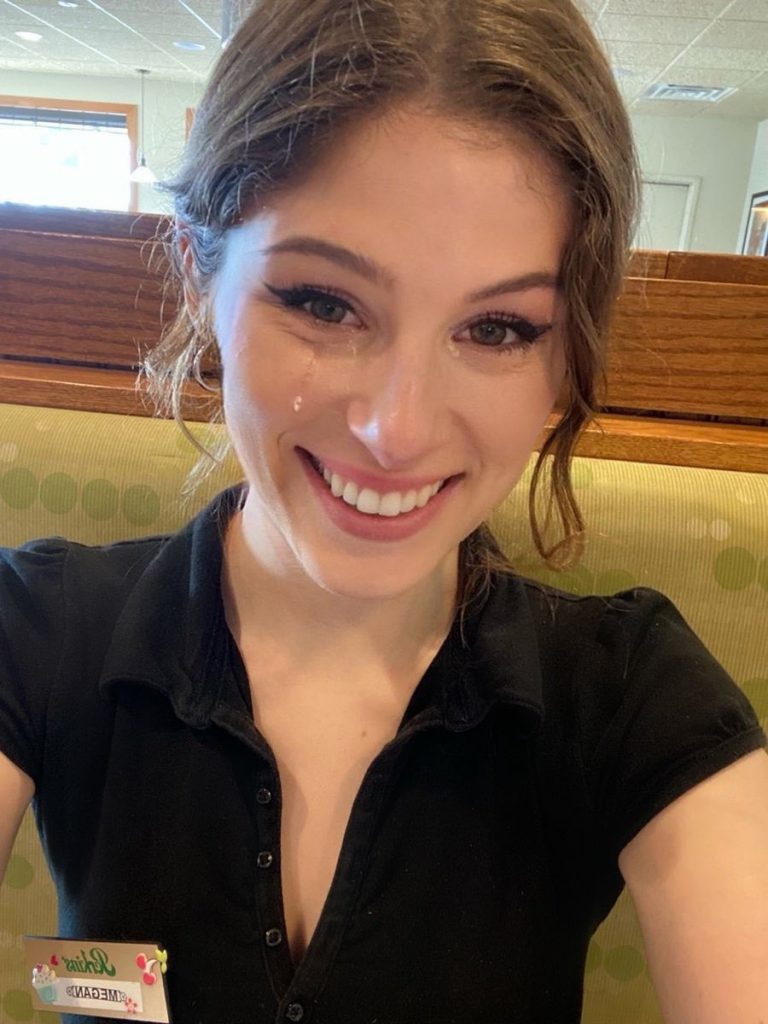 Some pointed out Megan's smiling, tearful reaction photo ruined the message. The comment, "brb (be right back) taking a pic while crying to post it online", translated her story as fake, staged, and unnecessary.
Netizens also said the messages of her photos lost spontaneity as it took her two days to share them.
Meanwhile, comments highlighted the one-dollar tip as an interesting detail, saying her tears could be sadness for the small tip. Megan responded, saying the widow's tip for the $11 meal was $3. She stated that her tip was "more than enough," but she wouldn't have cared if it had been smaller.
For all its worth, Megan's gesture shall be retold and reshared. Being good, hospitable, and friendly to strangers doesn't require much. The Bible says doing kindness to others is like ministering to angels without realizing it.