Businesses are in a hurry and too focused in achieving their quota for the day and tend to forget quality and genuine customer care to their patrons.
However, a unique incident happened in a Walmart shop at Clarksdale Missippi that deviated the inept and cold business practice of big store chains. Spring Bowlin was so lucky to have witnessed this heartwarming moment.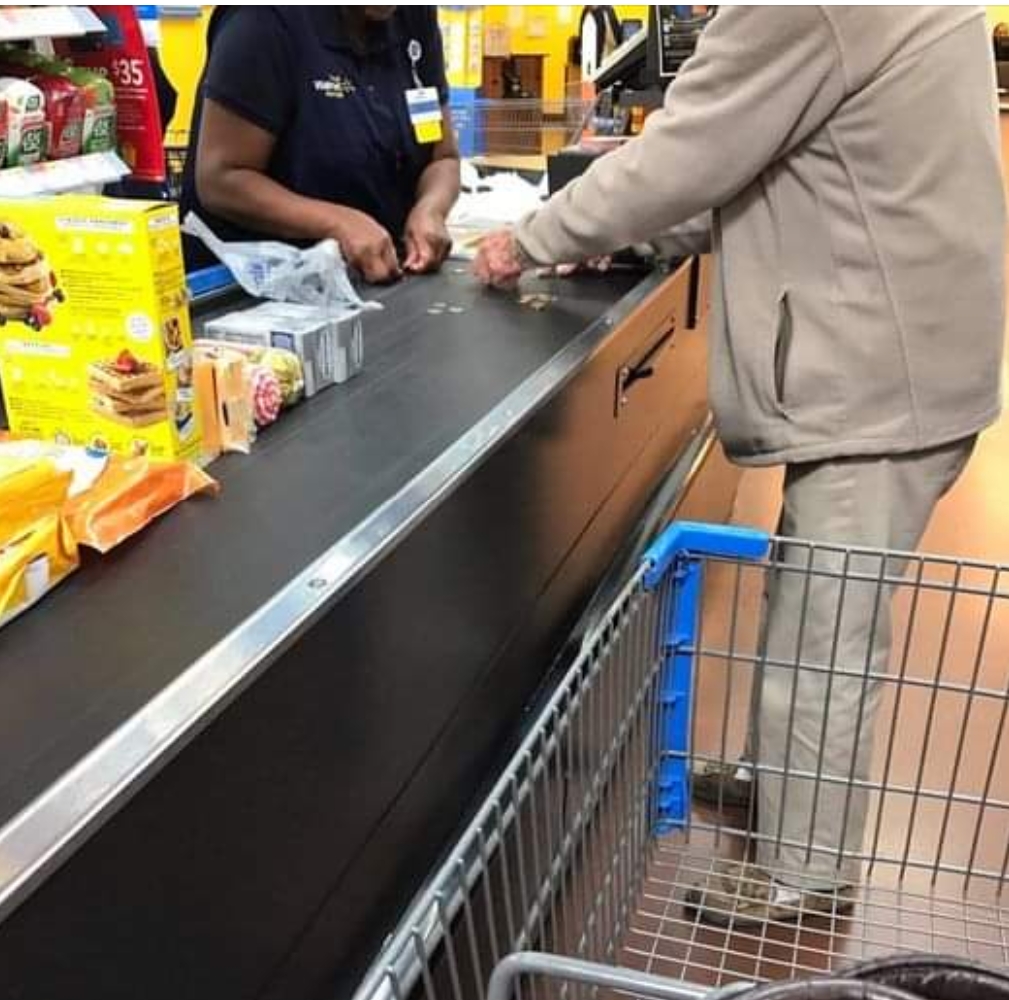 Spring Bowlin entered a Walmart store and witnessed the kindness and patience of the cashier-in-charged, Tracy Conner.
That time, an elderly man in the checkout lane had a hard time paying his bill. Instead of bringing bills, the elderly brought lots of chains inside his pocket.
When the cashier finished scanning his items, he paused and gave that apologetic looks to Bowlin, the customer next to him. His gut told him that the person behind his back may get mad and impatient as he was so slow taking out the coins inside his pocket.
After nervously counting the change, he managed to say 'sorry' as if asking the Spring to be more patient while he continued counting the change. The elderly became more self-conscious and had not concentrated well in counting the change. He had to stop many times to make sure that his counting was accurate.
His hands were shaking as he realized more that many customers are on queue and were waiting for him to pay his items.
Realizing the man's desperate attempt to accurately count the change, casher-in-charged intervene and helped the elderly customer count his money.
"This is not a problem, honey. We will do this together'," the cashier who has been an employee in Walmart assured the customer.
Spring narrated this heartwarming moment on Facebook and took a photo of the moment when Tracy rescued the elderly from a shameful situation.
I looked at this wonderful woman and said, 'Thank-you for being so patient with him'," Spring's post continued.
"She shakes her head and replies, 'You shouldn't have to thank me, baby. What's wrong with our world is we've forgotten how to love one another' Spring wrote in her post.
Tracy's kindness went viral as netizens got inspired by her kindness. The post has been shared at least 50,000 times and continued to gather more positive reactions and comments.
"The reaction to the story has been crazy. Just shows how much people really do want to hear about kindness and positivity!" Spring told a media outlet.