In 2008, Kristen Armstrong's life took a dramatic turn when she received a harrowing phone call informing her of her husband Brandon Smith's severe car accident. The shock left her wondering how she could ever manage without him. Brandon was her high school sweetheart and unwavering support. Kristen, a speech pathologist, and Brandon, an auto mechanic, had been married for just two years at the time.
Upon arriving at the hospital, Kristen learned that Brandon was in the neuro trauma intensive care unit, the result of a devastating collision with a commercial truck. He fell into a two-month coma due to a traumatic brain injury. Despite the doctors' grim prognosis, Kristen clung to hope, praying for a miracle to restore the Brandon she knew and loved.
But the reality was different. Brandon's injuries were so severe that he required round-the-clock care, leading to his relocation to a nursing care facility in Texas. Kristen described this period as a time of deep sorrow and isolation, grieving for the living but changed person who was still her beloved husband.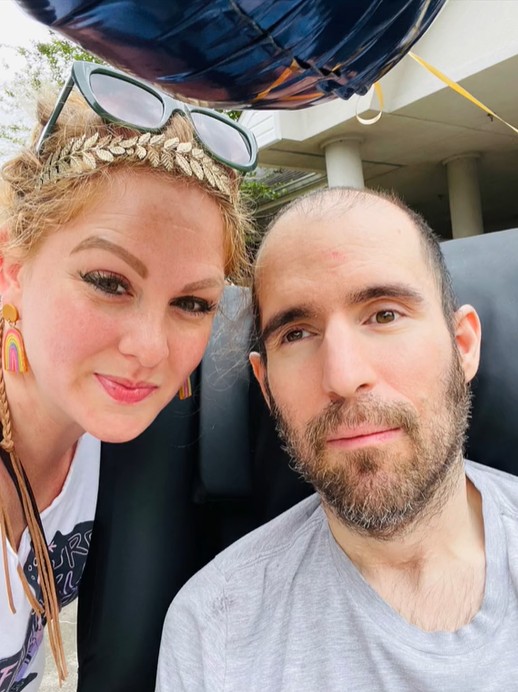 At the time of the accident, Brandon was 23, and Kristen was 24, with dreams of starting a family. As it became clear that Brandon would never fully recover, Kristen faced the heart-wrenching decision to file for divorce while remaining committed to caring for him until the end.
When she initiated the process to become Brandon's legal guardian, a judge questioned her ability to care for him if she started her own family. Kristen assured the judge that she was not going anywhere.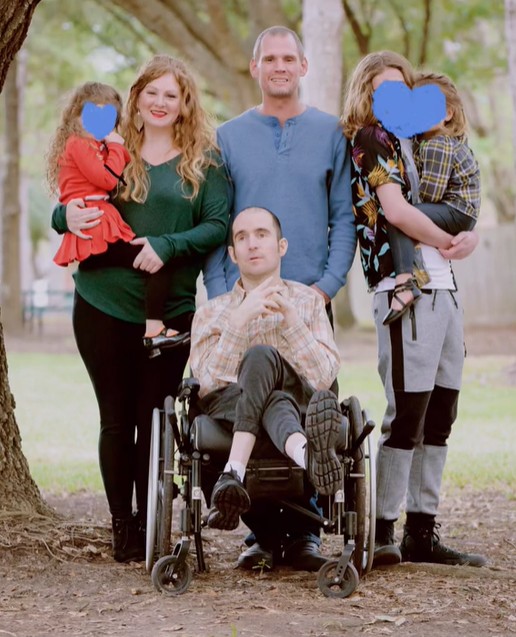 Kristen kept her promise, and she and her new husband, James Armstrong, whom she married in 2015, visit Brandon regularly. Their three children have embraced Brandon as part of their family, bringing him to their home and taking him to restaurants.
James, who has formed a special bond with Brandon, is seen in a heartwarming TikTok video spoon-feeding him at a diner and assisting him from his wheelchair into a car. Kristen remembered their initial meeting, and James's vows to love and care for Brandon have been unwavering.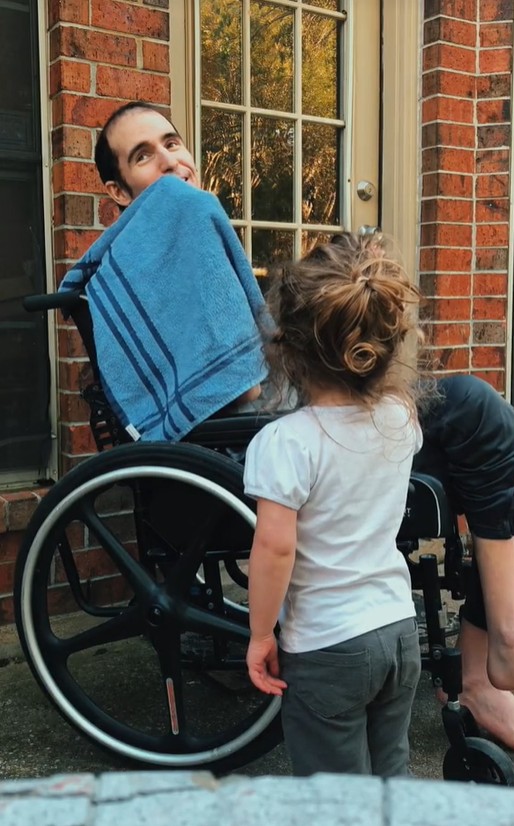 Kristen's daughters and stepson also show affection towards Brandon, considering him a beloved part of their lives. Kristen's love for Brandon has only grown over time, and she values the lessons she has learned from him, particularly the importance of being present.
In an emotional TikTok video, Kristen interviewed James about his relationship with Brandon. James emphasized that Brandon is a central part of their family and life, loved just like one of their kids.