American Idol's Megan Danielle delivered a stunning performance of a popular Lauren Daigle song, captivating the audience and judges alike. As the competition narrows down to its final stages, Megan, a 21-year-old server from Douglassville, Georgia, stands among the exclusive group of 12 remaining contestants.
In her most recent appearance, Megan chose to showcase her talent by taking on "Thank God I Do," a heartfelt track by renowned Christian music artist Lauren Daigle. With her distinct southern drawl, Megan delivered a powerful rendition, emphasizing the lyrics' message of God's love and protection. Throughout the season, her performances have showcased continuous improvement, both vocally and in her stage presence.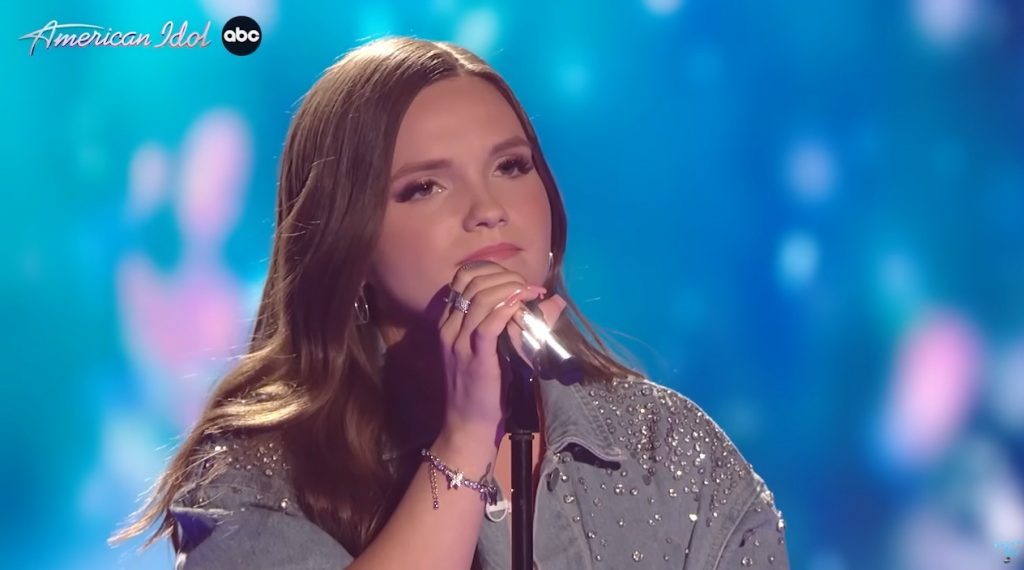 Once again, Megan's performance captivated the audience, earning her a well-deserved standing ovation from both the studio audience and the judges. Her commitment to using her musical gifts to praise and worship God has remained consistent throughout the competition. In fact, during her initial audition, Megan performed another of Lauren Daigle's hits, "You Say," which caught the attention of not only judges Lionel Richie, Katy Perry, and Luke Bryan but also a surprise guest—Lauren Daigle herself.
From the beginning, it was evident that Megan possesses an abundance of talent. With her ability to deliver touching and inspiring songs that center around God's love and the power of forgiveness, she has a strong chance of emerging as the next American Idol winner. As the competition progresses, America eagerly awaits to see if Megan's remarkable performances will lead her to victory.