As the saying suggests, a smile is paid back with a smile. It's not too hard to show kindness to people. Just a simple good morning could probably make a person's day.
That is the mindset of 10-year-old Michael Richardson. First, the Swansea boy is thrilled to head back to the campus for in-person learning after the study-at-home mode ended because of the pandemic.
For Michael to get to school, he must take the school bus. Since his parents are both teachers and are required to go to school very early, his grandparents or neighbors are the ones who make sure that Michael will catch the bus on time.
He shared that he usually dresses up whenever his grandparents are with him. He and his grandpa spent time with each other playing cards while waiting for the time for him to go out and wait for the bus. Sometimes he plays basketball, and recently he started gaining interest in dancing.
He did not shy away from showing his dance moves that even in his driveway, he would dance. He realized that people seemed to enjoy seeing him.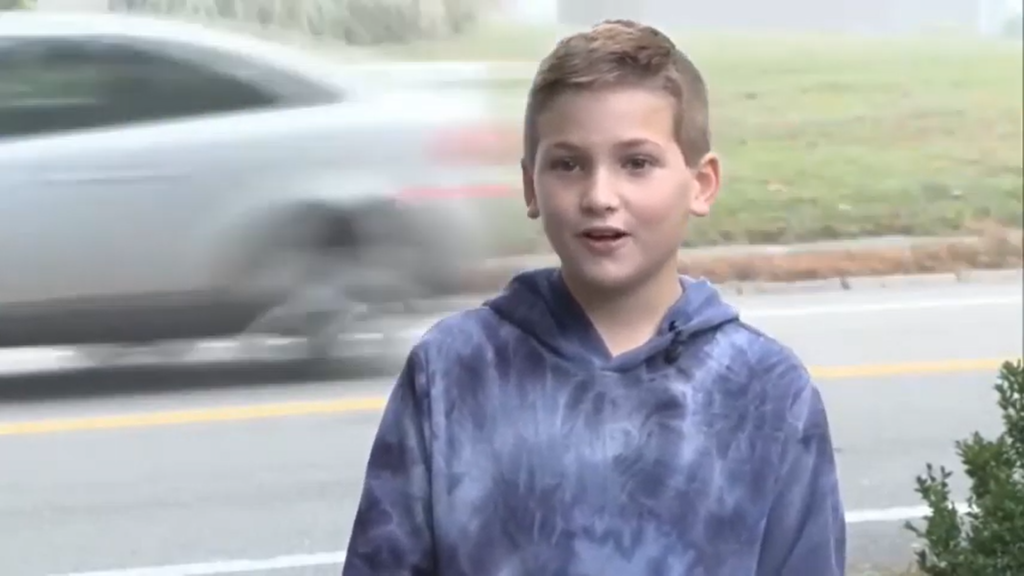 "I like to make people happy and I would dance, so I was like, 'I should just make a sign to go outside'," he said.
And that's what he did. He borrowed his mother's art set and started making signage that shouts positivity. Michael made a sign that said, "Have a good day" and another one with the word "Smile" on it.
His goal is to make sure that he will make people's day good in the morning. And if people feel good in the morning, chances are, they will feel good for the rest of the day.
Michael's parents have no idea what's going on. They just found out about their son's kindness when his mom saw Michael's picture on a community Facebook group.
"One night, I was scrolling through Facebook, somebody said, 'Thank you so much, I'm getting chills. Thank you so much to the kid standing at the end of his driveway while holding the sign. I needed that today'," said Kelley. "I'm like, 'Oh, my gosh, Michael, I think this is about you.' He's like, 'That was me, here's my sign."
Michael plans on spreading positive energy and happiness to people from Monday to Friday if the weather and the situation are good until he gets to junior high.
Let us all be like Michael. Let's spread positivity to anyone around us. It doesn't mean that we have to hold signage that says, "We hope you have a wonderful day!" but a simple smile goes a long way.