An 89-year-old friendly, sassy, and stubborn freak Norma Cook found a friend in a 31-year-old Hollywood actor, Chris Salvatore. They describe their friendship as genuine though many find them together as unlikely.
For Cook, Salvatore is like the grandson she never had. Their friendship started five years ago while living in the same apartment complex. After months of merely just saying hello to each other through their kitchen window, Salvatore knew in an instant that would be best of friends the moment he knocked on Cook's door.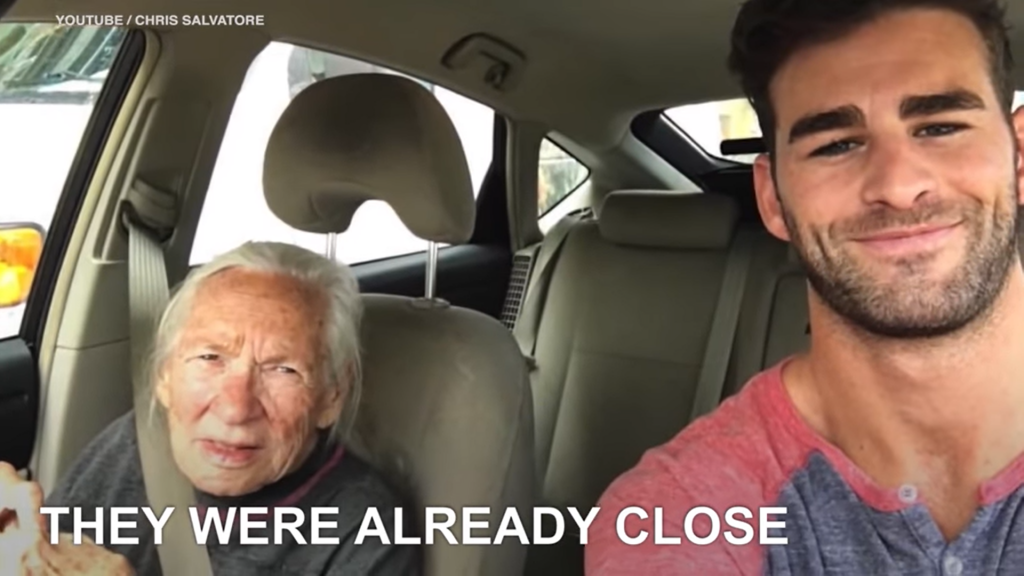 He shared how Cook offered him her favorite drink, which is champagne. They sat down and talked and instantly felt the connection. Since then, they have been inseparable.
Cook was diagnosed with leukemia. She spent two months in the hospital battling pneumonia and breathing problems. Her doctor said it would be a miracle if Cook could make it past the holidays. Knowing she didn't have that much time left, Cook chose to spend the rest of her life with Salvatore.
Her doctor said she couldn't return to her apartment complex unless she had 24-hour care, which her insurance did not cover. Salvatore knew what he had to do. He started a GoFundMe page for Cook, and it had raised more than $50,000. It was a big help for them both, but it wasn't enough. To cut costs, Salvatore asked Cook to move in with him. She immediately said yes.
For Salvatore, their relationship is fated. Cook moving in with her was, according to him, meant to be all along. He was just happy to be there for Cook.
Watch the interview below of Salvatore and Cook.