Bullying remains a perennial problem among schools in the United States. It may leave short- and long-term emotional and psychological scars on victims. Many teenagers confess that they get depressed or suicidal after being bullied at school.
Meanwhile, five boys from Mankato, Minnesota, did not jump on the bandwagon and proved that there are kinds of kids out there who do not like to assert dominance over weak ones.
At Franklin Elementary in Minnesota, fifth-grader James Willmert often felt alone because of a learning disability. He frequently received unfair treatment from his classmates for being different. He felt peer pressure as he did not belong to any clique group.
However, five boys – Gus, Tyler, Landon, Jake, and Jake – took pity on James and wanted others to stop the bullying. They changed his life story and accepted him as part of their group.
"Why pick on someone who has special needs?" the boys said.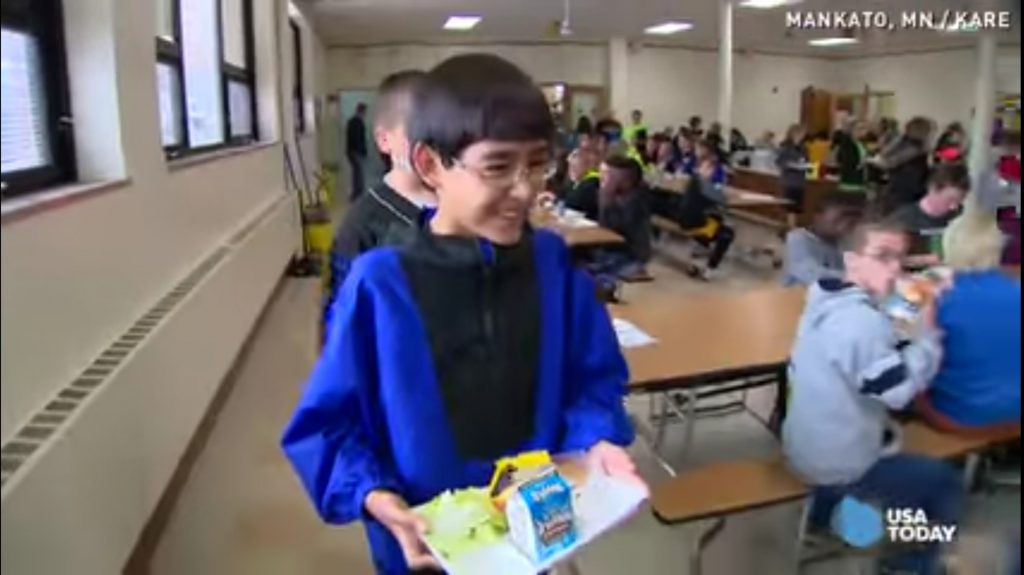 Being in the group greatly improved James's school life
James became more active as he played sports with the boys in school. Margie Wilmert had to buy sports equipment for his son so that James could invite the boys over for a basketball game.
"He used to not want to go out for recess or anything. It would be like a struggle. And now he can barely eat his lunch to get outside to play with those guys," Margie Willmert said.
Margie was so pleased with the sudden changes happening in James' social life, considering his unhappy childhood. His biological parents left him at an orphanage in Columbia. When he turned six, another misfortune happened when his new father died due to a bicycle accident.
So James' friends were heaven-sent. They were sensitive to his needs. They knew Margie's family just had enough finances to buy him any video game devices.
Thus, they came up with a plan to make him happier and his life even better. From their savings and some money from their families, they raised an amount enough to buy James new video games and a new PlayStation.
"Everyone one of 'em was smiling like crazy. I'll never forget it. Never," Margie said.
It was a great year for James and a brand new start for his life. His budding friendship with the boys was the most significant thing that happened. With the five boys, James would have constant visitors and friends who wanted to play with him. And, he would not have to worry about being bullied ever again.