Love and forgiveness do not always come easy, but both know no bounds. To forgive means to open the heart for more love to enter. That's how it happened between Katie Musser and Casey Bender, two women who disliked each other but eventually became best friends.
Katie Musser married Jeremy, the father of Casey Bender's son Landon. When Katie met Jeremy in college, Jeremy was in a relationship with Casey. That time, she was carrying Jeremy's son.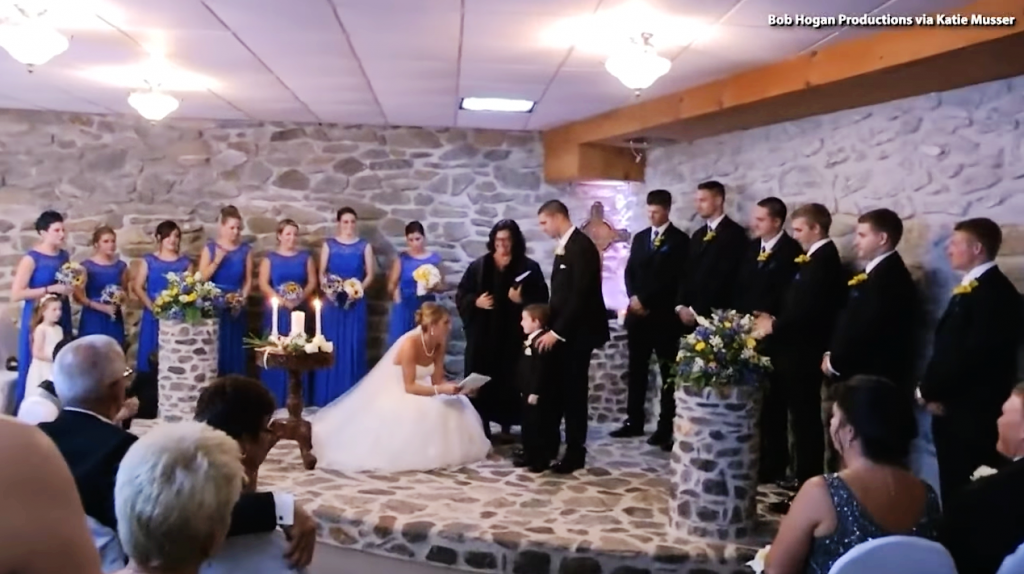 Casey was surely hurt after knowing Katie was the new woman in Jeremy's life. She struggled as she saw the two intensely in love and enjoying each other's company while she was left alone with a baby. Casey and Jeremy split when Landon was one year old.
Katie Musser, Casey Bender's story of friendship
It was all friction at first for the two ladies. But it didn't take long before Katie and Casey started talking to each other. For Landon's welfare, they agreed on how to raise him with the help of his dad and Casey's partner.
Eventually, the two women became close. Casey realized that she and Katie have a ton of similarities that they started talking about anything and everything under the sun..
So, when Katie and Jeremy decided to tie the knot three years later, Casey and her partner Tyler couldn't be happier for them.
Katie Musser wanted her wedding to be a family affair
Katie and Casey's friendship went to the next level when Katie paid tribute to Casey and Landon during her wedding.
While other brides want their weddings to be all about themselves, Katie took the special moment off her and thanked Casey for being a good friend to her. She also expressed how grateful she is because Casey allowed her to be part of Landon's life.
After addressing Casey in her touching speech, Katie knelt and talked to Landon. She promised the boy that she would always be around to guide him and be a supportive stepmom to him. Then she ended her tear-jerking promise to Landon with a tight hug.
Katie and Casey's story of friendship, love, and forgiveness is quite unusual. They were mere human when they understandably held grudges toward each other at first. But they let go of the pride, anger, and hatred in their hearts that led to something beautiful.