In October 2015, a couple from Sacramento, California had planned the wedding of their dreams. However, just days before the event, the groom called off the wedding, leaving the bride and her family devastated.
The bride's mother, Kari Duane, didn't want all the food that had been prepared for the 120 invited guests to go to waste. Instead, she decided to hold a feast for the homeless at the banquet hall of the Citizen Hotel.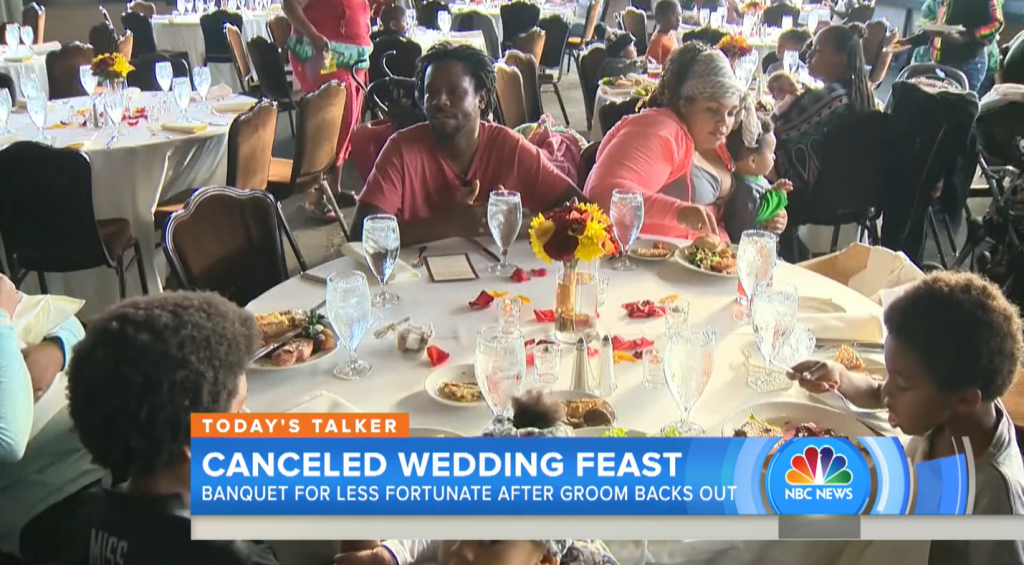 Kari explained that the idea to feed the homeless came naturally to her, as she wanted to give back to those who were in need. She had already made the down payment for the $35,000 wedding, so she thought it would be a great way to use the money.
The first person to arrive at the event was a woman who lived in a shelter with people who were either too old to work or financially challenged and unable to pay rent. Kari felt that even if no one else came, it was worth it to feed this one person.
However, more people arrived and the venue was soon overflowing with food. Rasad Abdullah, who came with his wife and five children, felt like royalty for the day. He and his family were able to eat three meals for the first time in a long time.
Erika Craycraft, another guest, praised the generosity of Quinn and her family for still giving back to others despite their own disappointment. Tamara Dotson, a homeless mother, said that the meals served that day were unlike anything she had ever tasted before.
Kari's act of kindness not only helped feed the homeless, but also brought a sense of joy and gratitude to those who attended the event. It serves as a reminder that even in difficult situations, there is always an opportunity to give back and make a positive impact in the lives of others.