Bullying is, perhaps, one of the worst things you can experience in school. Throughout the years, the cases of bullying in different parts of the world have grown exponentially. And those that are bullied usually end up having a hard time with their studies.
But while bullies are everywhere – even in the real world – there are also a few individuals that know how to stand up to them without even having to say a word.
Sean Hawkins gets the surprise of his life
A student named Sean Hawkins experienced bullying from his peers. He was unable to defend himself so his grandmother thought of the perfect way for him to deal with the bullies.
Hawkins brought his Nintendo 3DS to school so that when the bullies are attacking him, his attention is not on them. Instead, it's on his game.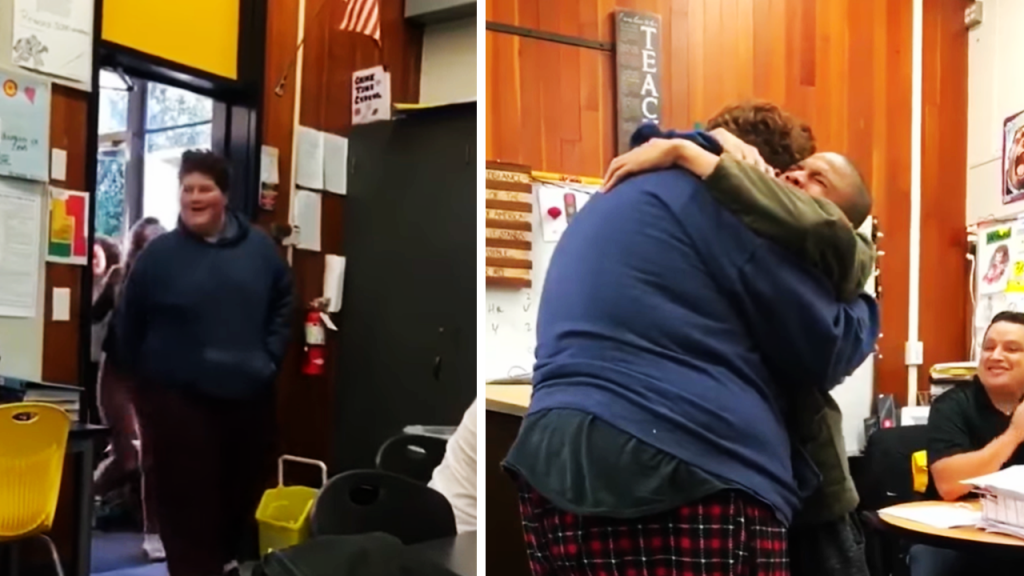 But in a shocking and heartbreaking twist, one of the students at his high school stole Hawkins' Nintendo 3DS. He posted a note on the school whiteboard asking whoever stole it to return it to him. Unfortunately, no one came forward.
When two of his schoolmates saw the note, they decided to ask for donations to help Hawkins buy a new game console, according to God Updates.
Young boy grateful to his schoolmates
Shawna Cantiliano managed to save up enough money to buy Hawkins a new Nintendo 3DS. And she and her friend, Piper asked Hawkins' teacher if they could surprise him with the console.
A viral video shows Cantiliano handing the game console to Hawkins. He's in tears and he immediately hugs his much older schoolmate. The adorable moment became even more touching when Hawkins innocently kissed Cantiliano's cheeks a few times.
This shows just how happy and grateful he is to have a new Nintendo 3DS and possibly two new friends for life.
A year later, another student received the surprise of his life when his schoolmates gifted him with clothes and shoes.
Michael Todd receives clothes, shoes from his classmates
Michael Todd was a freshman at a Memphis high school. And his friends bullied him because he always wore the same clothes.
When his schoolmates Kristopher Graham and Antwann Garrett saw what was happening, they decided to donate some of their clothes and shoes to their classmates.
The emotional moment was also captured in the video. And it shows Todd looking as surprised as ever at his classmates' kind gesture.
After their video went viral, the hashtags #stopbullying and #bekind also made headlines for months, according to ABC News.
While speaking with Fox 13 Memphis, Graham admitted that he was one of the students that laughed at Todd at first, but he quickly regretted his deed.
"He wasn't smiling or anything, and I was like 'I think this is going to make you smile.' We're in the same third period and I apologize for laughing at you, and I want to give you something to make it up," Graham said.
Todd said that he's been bullied all his life. And it's true that his mom couldn't buy him clothes because of his growth spurt.
The young boy's experience shows God's grace in the works. As long as we have a powerful and mighty God, we can always rise above the bullies and set a good example for our peers.