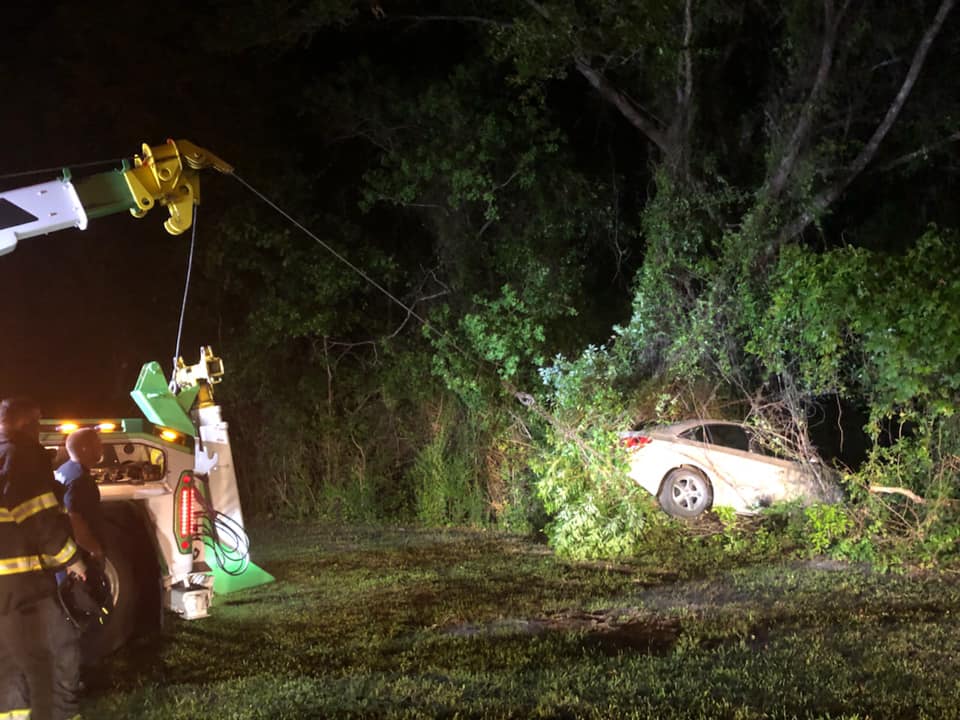 Tow truck driver, Chris Miracle, was going through his usual rounds during his graveyard shift when he came at the right place and at the right time to save an elderly woman from a potential fatal accident.
Chris works for his family business, Miracle Towing and Recovery. On the night of the encounter, he was on call to a job. But he saw some flashing lights in the woods. He wanted to just pass by but he couldn't shake the feeling that he needed to turn around.
So he went around following his gut and that's where he saw about 40 yards off the road, a car plunged halfway into the water behind the Manntown Church.
Chris said that it was almost sitting nose down.
He went to the car and found a 77-year old woman inside the car. He asked her questions and she said that her vehicle veered off the path because of some mishap with her medication. She didn't have a cell phone and was unable to open her doors. So she turned off the engine and played gospel music while waiting for someone to help.
Chris called rescue and then winched the car to safety. The woman was then brought to the hospital to treat her minor injuries.
The timely rescue alluded to the company's motto: "miracles do happen here."
Asked if Chris believed that what happened was a miracle, he said: "There's no better place for a miracle to happen than at the Manntown church. I mean the timing was just impeccable."
The woman, who requested anonymity, is now out of the hospital and doing well.
Chris said that he didn't need to charge the woman for towing the vehicle out of the creek. He said that she had already gone through a lot and the company did not want to charge her for anything."She knew the Lord would send somebody her way. So, it was meant to be. [It was] God's work," Chris Miracle said, "Right place, right time. It was meant to be."