Unlikely friendships are truly a blessing. And there's always a reason why two people cross paths. In times of grief or even in times of happiness, having a friend to share important milestones with is priceless.
In 2016, a grandma invited her grandson to Thanksgiving. Little did she know that she sent the text to a different number.
Wanda Dench's text message goes viral
Jamal Hinton, who was just 17 at the time, was confused why he received a text from Wanda Dench. So, he asked him who she was and Dench said that she is his grandmother.
Of course, Hinton knew that it wasn't his grandmother texting him so he asked the mysterious woman to send him a photo. To his surprise, his gutfeel was right, it wasn't really his grandmother.
Hinton told Dench that she texted the wrong number and joked if her invitation still stands. The teenager was surprised when the Arizona grandmother told him that he could come to their family's Thanksgiving dinner.
Hinton decided to go and he immediately fell in love with Dench and her entire family. His feelings toward the Dench's were reciprocated by everyone.
So, every year on Thanksgiving, Hinton would go to Dench's home to celebrate with her, her husband, Lonnie, and everyone else in the family.
Jamal Hinton supported Wanda Dench following her husband's death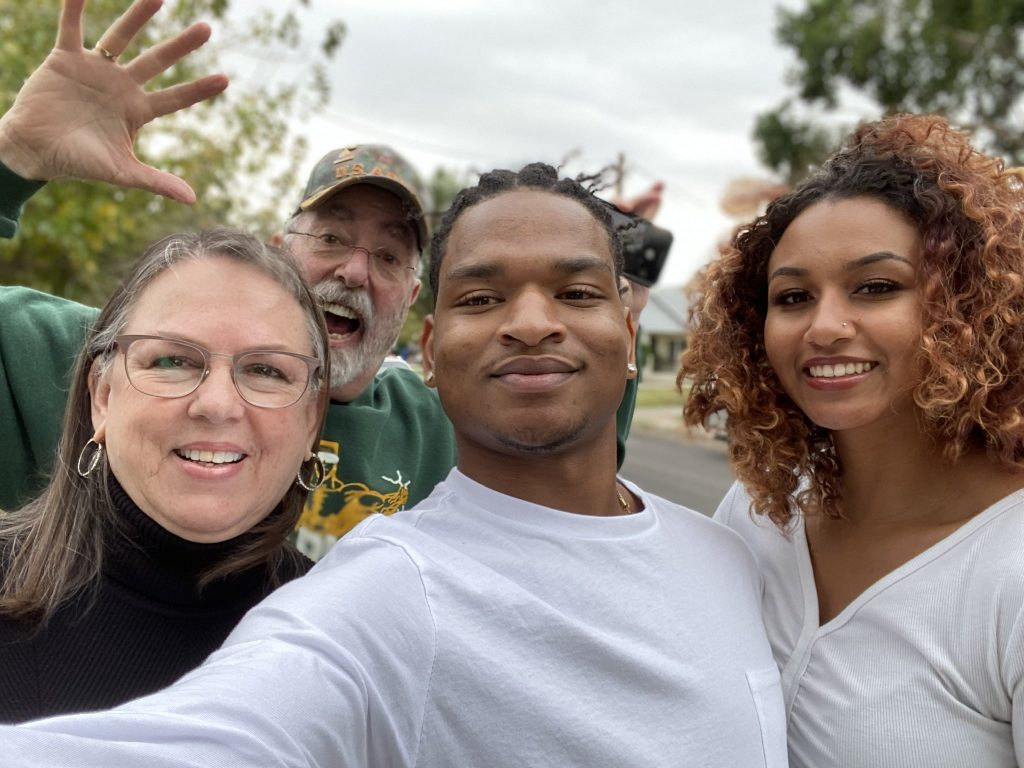 But in 2020, the unlikely friends mourned the death of Lonnie, who succumbed to COVID-19. His death was unexpected and even Dench said that she thought her husband would still be able to come home to her.
"I didn't believe I would have to go home without him. Even when he was in the hospital, I thought he would get better and come back to me. He was my soul mate. He was my biggest cheerleader," she said.
Since Dench was still in mourning, she initially didn't want to celebrate Thanksgiving last year. But she eventually pushed through with her plans because she knows that this is what her husband would've wanted.
Hinton visited Dench shortly after her husband's death, and he offered her comfort. Dench is grateful for Hinton's support during such a tragic time.
Last month, the best friends reunited for another Thanksgiving dinner. And Hinton happily told his followers on Twitter that it's been six years since they first hung out.
God wanted the unlikely friends to meet
Hinton and Dench's story of friendship, love, and loss inspired millions of people around the world. And those that have been following them on social media are convinced that it was God that wanted them to meet.
God truly knows what we need in our lives at any given time. And he promises to never forsake us. Hinton turned out to be exactly what Dench needed and it took them years to understand why they had to cross paths.