Australian brothers Daniel and Jason Knust gave their mom the ultimate Christmas gift in 2016, a BMW 3 Series. In a video, the brothers revealed the car, which was parked in the garage and wrapped in a large red bow, to their mom. Initially, she hesitated to accept the gift, but eventually got into the car with the help of Jason.
Daniel shared in the caption of his post that the gift was a way to show their appreciation for their mom's hard work and sacrifices. He also shared a lesson she had taught them from a young age, "Hard work pays off, and that's something our Mum taught us from a very young age that we'll never forget."
In an interview with TODAY, Daniel shared that the idea to gift their mom a BMW came from a conversation they had with her. She had expressed her desire to own a BMW, which they never forgot. They saved up for five years by putting aside money each week until they had enough to buy the car.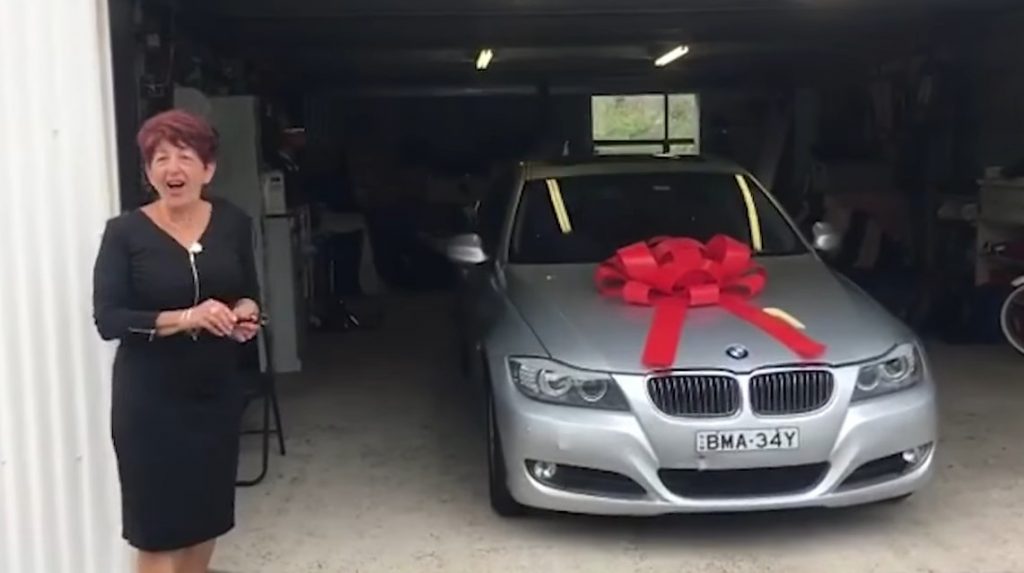 Their mom had stood in as both their mom and their dad growing up, working multiple jobs to support them. "She brought us up on her own and worked two jobs for most of her life to keep my brother and me in school and give us everything we needed," Daniel said.
For the Knust brothers, the BMW was a small token of appreciation for their mom's hard work and sacrifices. "Compared to the sacrifices she has made for us over the years, this is nothing," Daniel wrote in the caption of his Instagram post.