A dad showed an act of generosity towards his ex-girlfriend and their 3-year old son by paying for the full mortgage of her house. He gave the keys to the house on her birthday and left her stunned by the gesture.
Shaun Nyland posted the surprise on TikTok and filmed the reaction of his ex-girlfriend, Cat. In the clip, Shaun threw a set of keys to Cat. "Why are you giving me these?" said the confused birthday celebrant.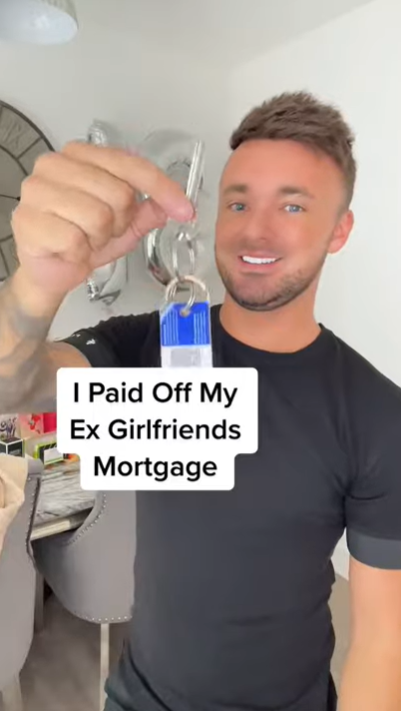 Then Shaun said, "It's your birthday today, I want you to have the best birthday ever. And look, I know we're not together anymore, and I've been so proud of you, you're the best mum ever, so I did something. I rang up the bank, and I paid off the entire mortgage. This house now belongs to you."
But Cat was not easily convinced and thought that he was kidding her. But he assured her. He said that he called the bank and paid it off. Now, she owns that house.
Shaun and Cat have a three-year-old son named Leo and have been together for seven years. They decided to split up after deciding that they would be happier apart, and there has been no animosity between them since.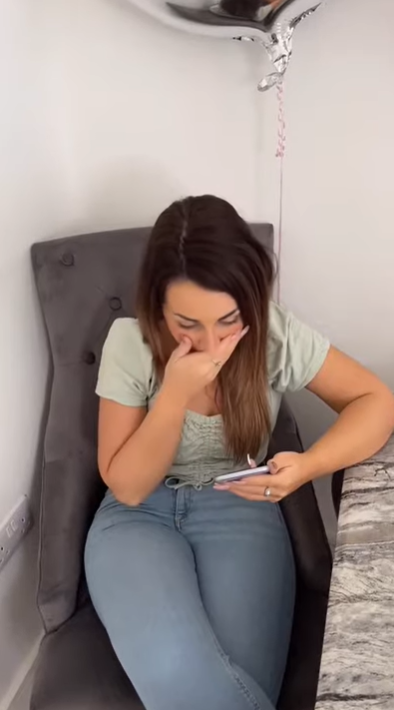 Shaun explained that he was able to do so because of his growing popularity on TikTok, where he now works full-time. The father explained that he saw no reason why he couldn't provide a home for his son and Keenan now that he had the money. The father also noticed that Cat had been posting less and less videos after they broke up. This was when he sprang to action to ensure that she didn't have to worry about putting a roof over their heads. "If I am able to do it, then why not. I wanted to keep a roof over hers and Leo's head and take the pressure off Cat," Shaun explained.
The social media dad said, "For me, it's how co-parenting should be. I know not everyone has the ability to do what I've done but children should come first."
Cat then posted a video thanking the man, saying, "You gave me the best gift of all time, you brought Leo into this world. I know you've been struggling, You've been telling me you're struggling, you've been working really hard, and it just makes sense to put a roof over yours and Leo's head."
Despite the fact that these two chose to part ways, there is no evidence of animosity between them. Even at such a young age, the couple appears to have mastered the fundamentals of co-parenting and have chosen the mature path in their relationship. Despite the fact that one of Cat's children was from a previous relationship and not with Shaun, Shaun decided to assist his ex and ensure that both his child and his child's mother were cared for.
For those who are losing hope, remember that we have a Father in heaven who is faithful and looks out for His children. He will always give what is good for those who trust and hope in Him. Trust God today with your life, accept Jesus Christ as you Lord and Savior and experience the new life that God has set for those who anchor their life on Him.