Two talented young women, Lily and Madeleine, showcased their musical prowess in a stunning rendition of the cherished hymn "Holy, Holy, Holy."
Hymns, timeless pieces of music spanning centuries, continue to resonate in churches today. These ancient tunes, elegantly composed, convey the wonder, mercy, love, and grace of the Lord.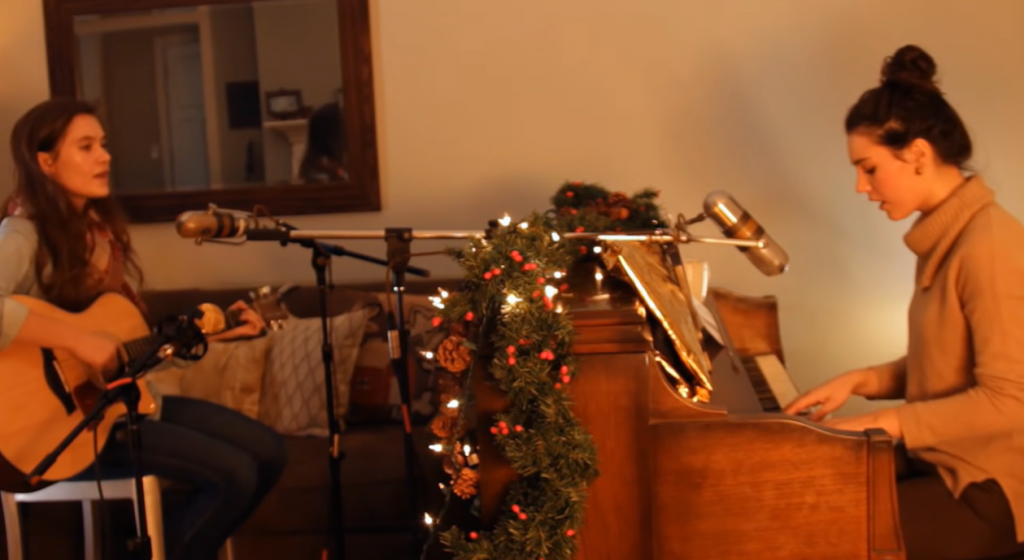 In their sister act, Lily and Madeleine delivered a stirring rendition of "Holy, Holy, Holy," with one on the guitar and the other on the piano, both sharing the singing duties.
The sisters' voices, truly stunning, harmonized perfectly with the lyrics, emphasizing the majesty and wonder of the Lord God Almighty. The beauty of their voices matched the memorable lyrics of the hymn.
YouTube comments poured in expressing love and admiration for Lily and Madeleine's cover. One person declared it their favorite version, grateful for discovering it, while another praised the sisters for their love for the Savior, acknowledging their blessed talent and beautiful voices.
This outstanding hymn cover is just one among many showcased on the sisters' YouTube channel. Born and raised in Indiana, Lily and Madeleine have an extensive musical journey, releasing four albums since 2013, as documented on their official website.