Blogger Stacey Philpot from Florida was taking a Facebook hiatus to manage her time better online. Then, she received an urgent text that would end her Facebook break. The sender told her that it was a post that the blogger 'wouldn't want to miss.'
The post showed a teenage boy standing alone at a flagpole. It was a viral post, and everyone was praising the boy for his gesture.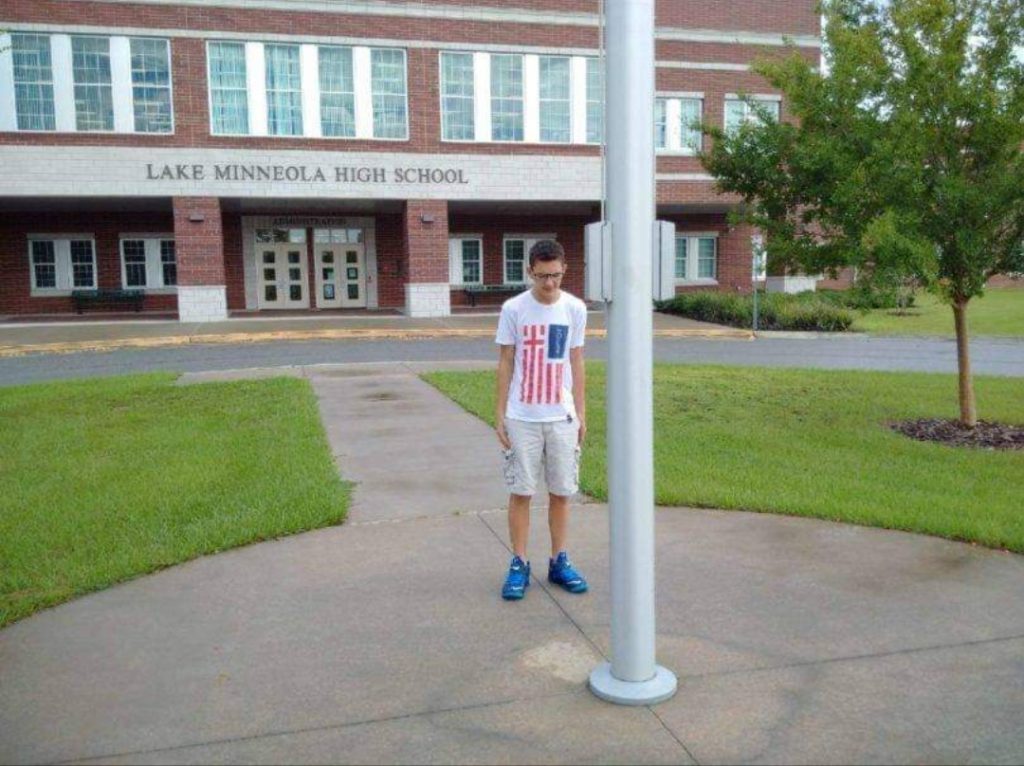 See You At The Pole Day is a yearly, significant event. This holiday is a reminder for students everywhere of the importance of prayer. Gathering around the flagpole is a loud gesture showing students' support for the holiday. This is also when they pray for their school, family, friends, communities, and churches.
In the previous years, many students gathered around the pole on See You At The Pole Day. However, in 2017, only one young man at the Minneola High School dared to stand at the flagpole and pray.
Just as the teenage boy was intently praying, a passerby saw him. The observer admired the boy's action and took a photo of it. As it was extraordinary, the passerby posted it on Facebook so that everyone could derive inspiration from it.
"I commend the young man that stood alone at Lake Minneola High School's 'See You at the Pole Day.' I weld up [sic] with tears, happy tears, proud tears. I honestly didn't know that it was today until after I had left and heard it on the radio," the passerby wrote.
The photo inspired warmed the hearts of netizens, and even those who were not religious praised the boy for such courage to stand up for what he believed was right. Other commenters commended the young man's parents for successfully instilling him good values.
It was a shocking moment for Stacey when she realized the boy at the flagpole was her son, Hayden. She gushed with words of appreciation about her son's admirable act in her blog, reminiscing the sweet moments they had when he was still a kid.
"I was completely undone," the proud mother wrote, admiring her son's actions.
Stacey texted her son. And when he went home from school, he told her how he felt about praying alone at the flagpole.
"He told me with sheer amazement in his voice that as he stood alone and prayed the cry of his heart had been, "God, as people drive by, let them wonder, let their hearts be pricked," Stacey wrote.
So, the next time you think praying is futile. Think of Hayden, the teenage boy who dared to pray alone at the flagpole and admire how great his faith is!